Elevator Shoes Selection Guide
Kitajima Shoes offers a variety of styles and widths, so you can choose the ideal shoe for your needs. If you're new to wearing elevators, we suggest trying 2 inches (5 cm) first.
Size Chart
Please refer to the chart below to determine your size. All of our shoes, including casual models, should be referenced to your business shoe size.
Select by Style
Our elevators have a luxurious feel, look like regular shoes, and are so comfortable that you'll want to wear them daily. Made by skilled craftsmen in Japan, they are designed to raise your stature, improve your posture, and boost your confidence. We offer a wide range of styles, from formal to casual, to suit any occasion.
Select by Height
Kitajima's stylish, genuine leather elevator shoes offer height boosts from 5 to 7 cm (2 to 2.8 inches) for a natural and comfortable walking experience. Our highest 2.8 inches (7 cm) model uses a Magic Insole that makes the depth of the sole optically invisible when the shoes are taken off.
Select by Width
Our elevator shoes are available in 2E, 3E, and 4E widths. 2E is favored by those with narrow feet. 3E offers a wide range of variations. 4E is favored by those with wide feet.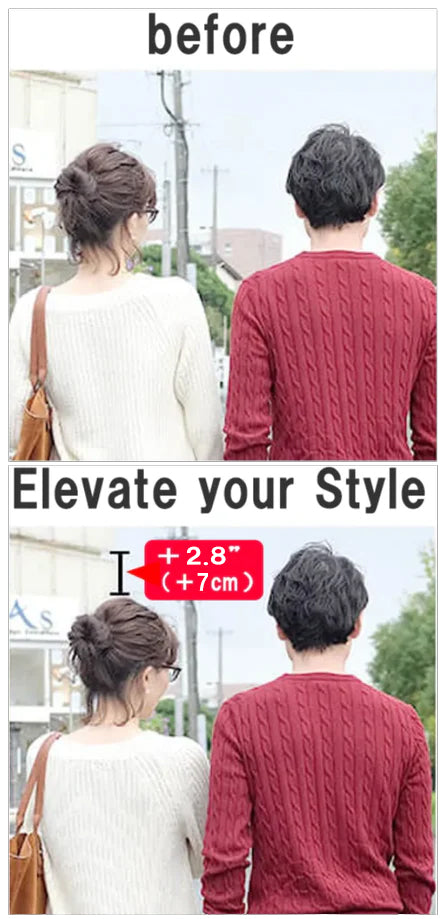 A Holistic Solution
Our elevators are designed to help you stand taller, walk with comfort, and move with confidence. We only sell elevators with a raise of up to 2.8 inches (7 cm) to ensure you maintain healthy feet and a natural gait. This care for our customers has led to us becoming Japan's leader in elevator shoes.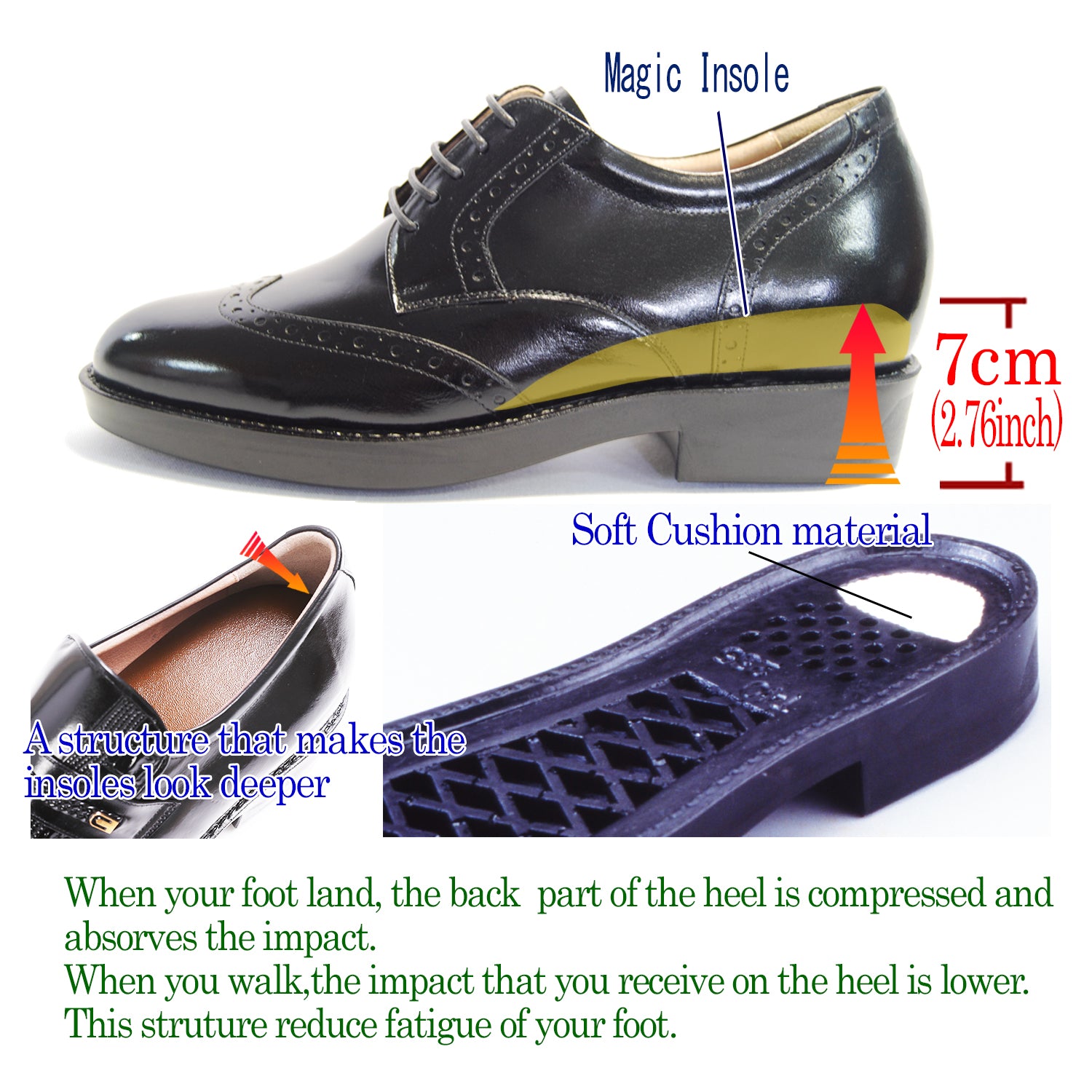 Magic Insole
The Magic Insole, conceived based on optical theory, makes the insole appear deeper than ordinary heel-up shoes due to the visual effect.
The combination of the cushioned insole and the elastic deformation heel, which compresses the sole heel portion during walking, provides a comfortable walking experience that is hard to believe that the shoes are 7 cm higher.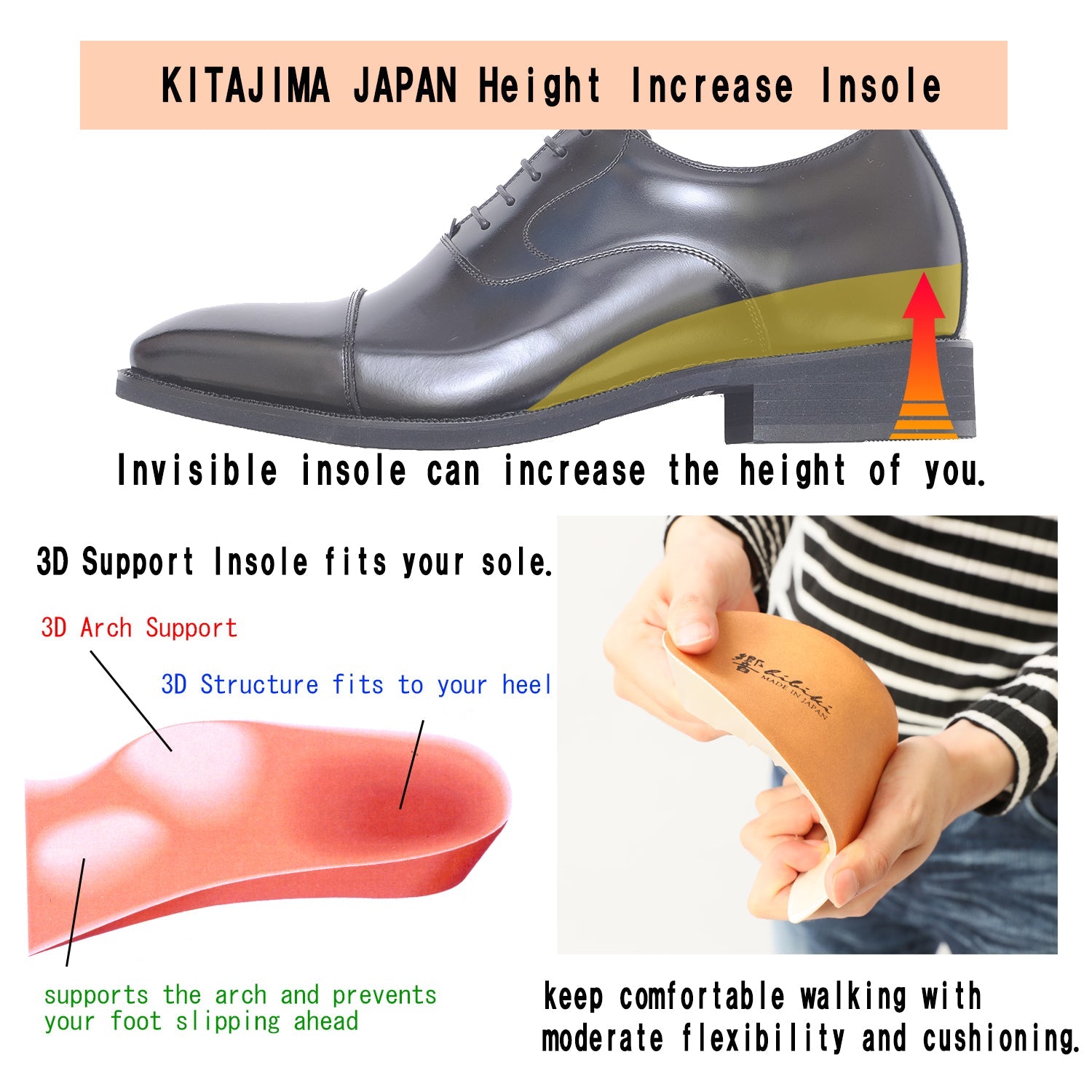 Unique 3D Arch Curve Insole
Special synthetic rubber material with moderate elasticity reduces stress on the feet. The arch of the sole fits securely to the sole of the foot. The three-dimensional shape prevents forward slippage and distributes the weight over the entire sole.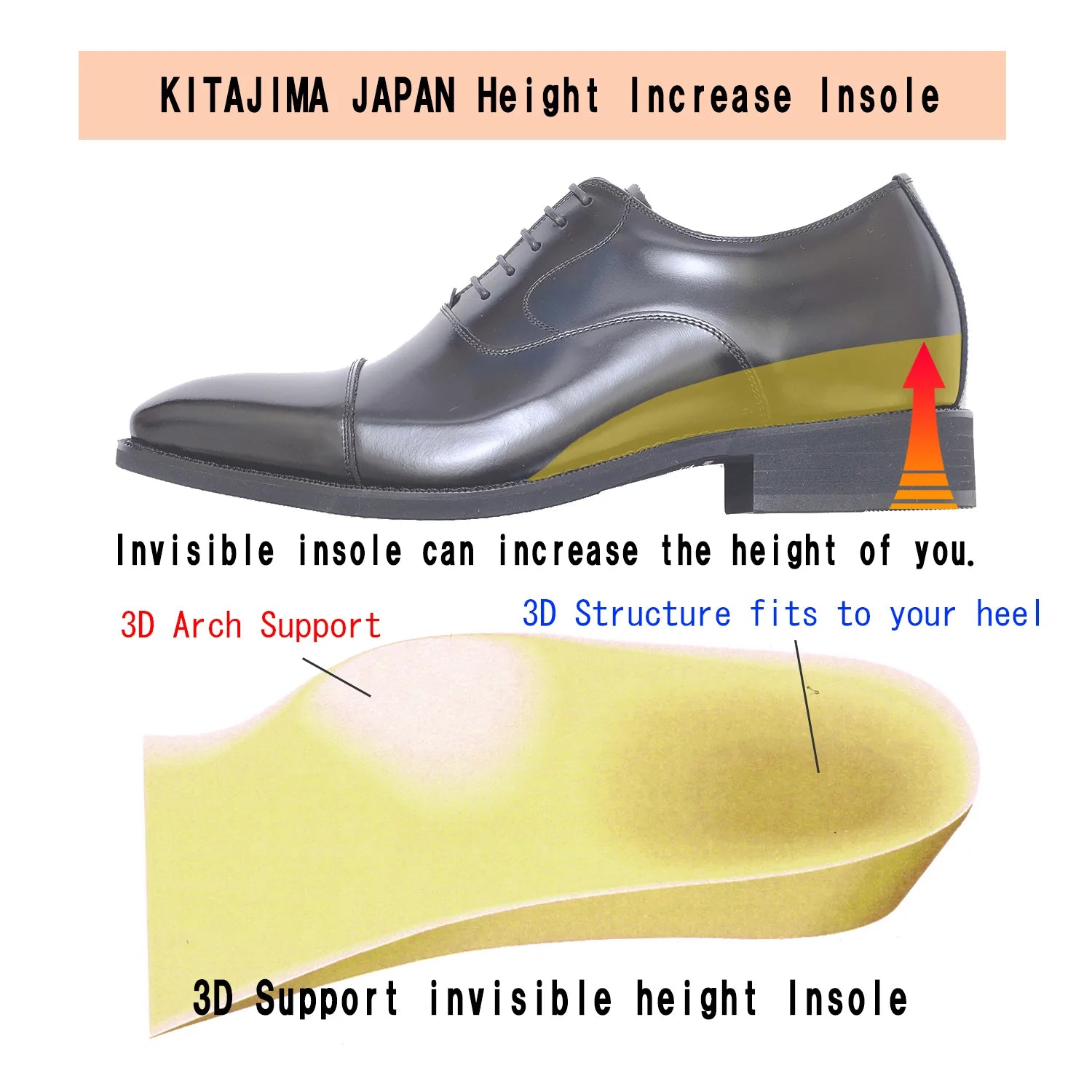 Unique 3D Arch Curve Insole without a bulge in the center of the sole
Gentle arches in the arch of the sole provide gentle support for the entire foot. The design prevents fatigue even after wearing the shoes for a long time. They are also popular among people with flat feet.
Select by moisture absorption and quick-drying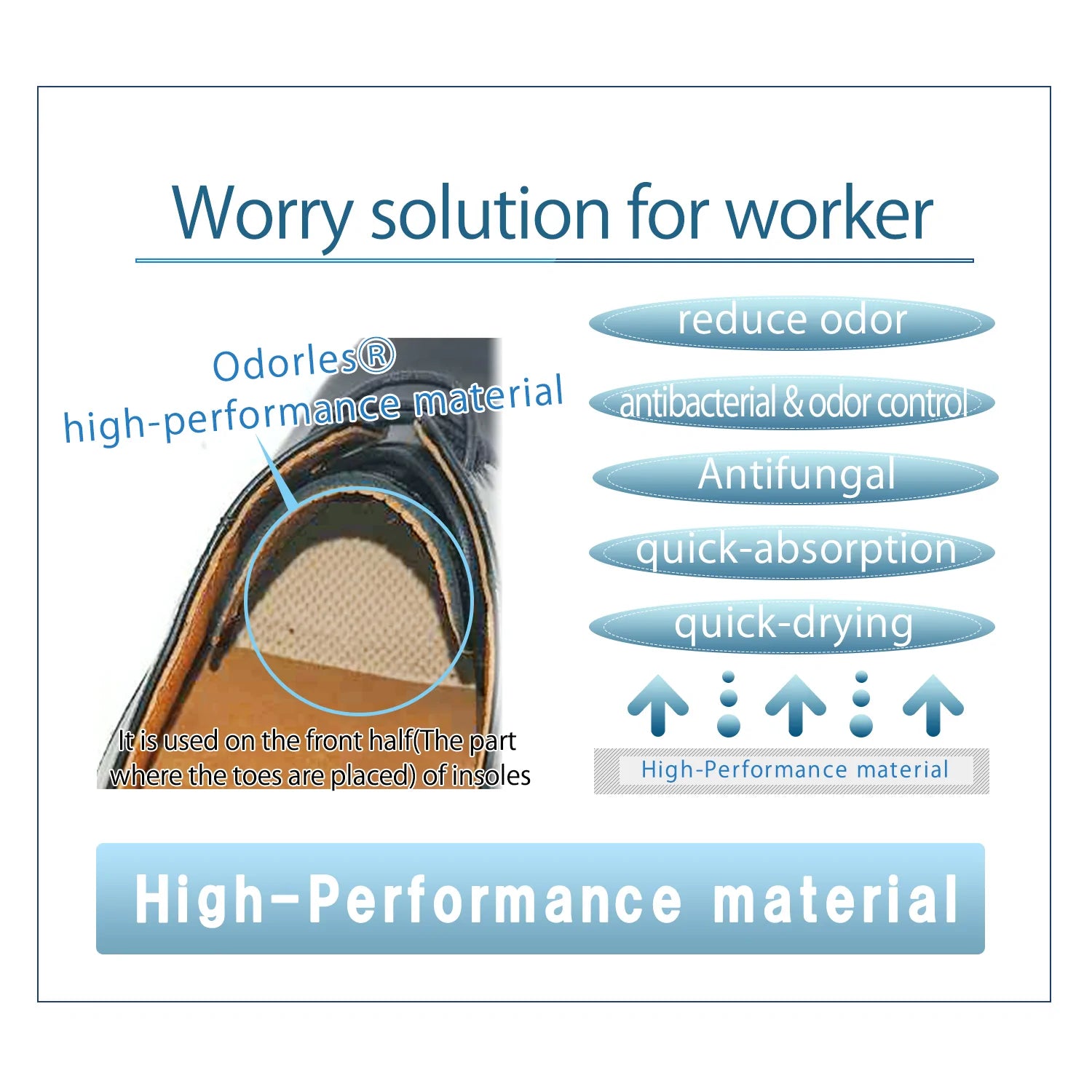 MARIQUE®
The moisture-absorbing, quick-drying, high-function material with an order-less (antibacterial, deodorant, anti-mold) processing is used inside the shoes to keep the environment inside the shoes comfortable, which is easily stuffy and uncomfortable.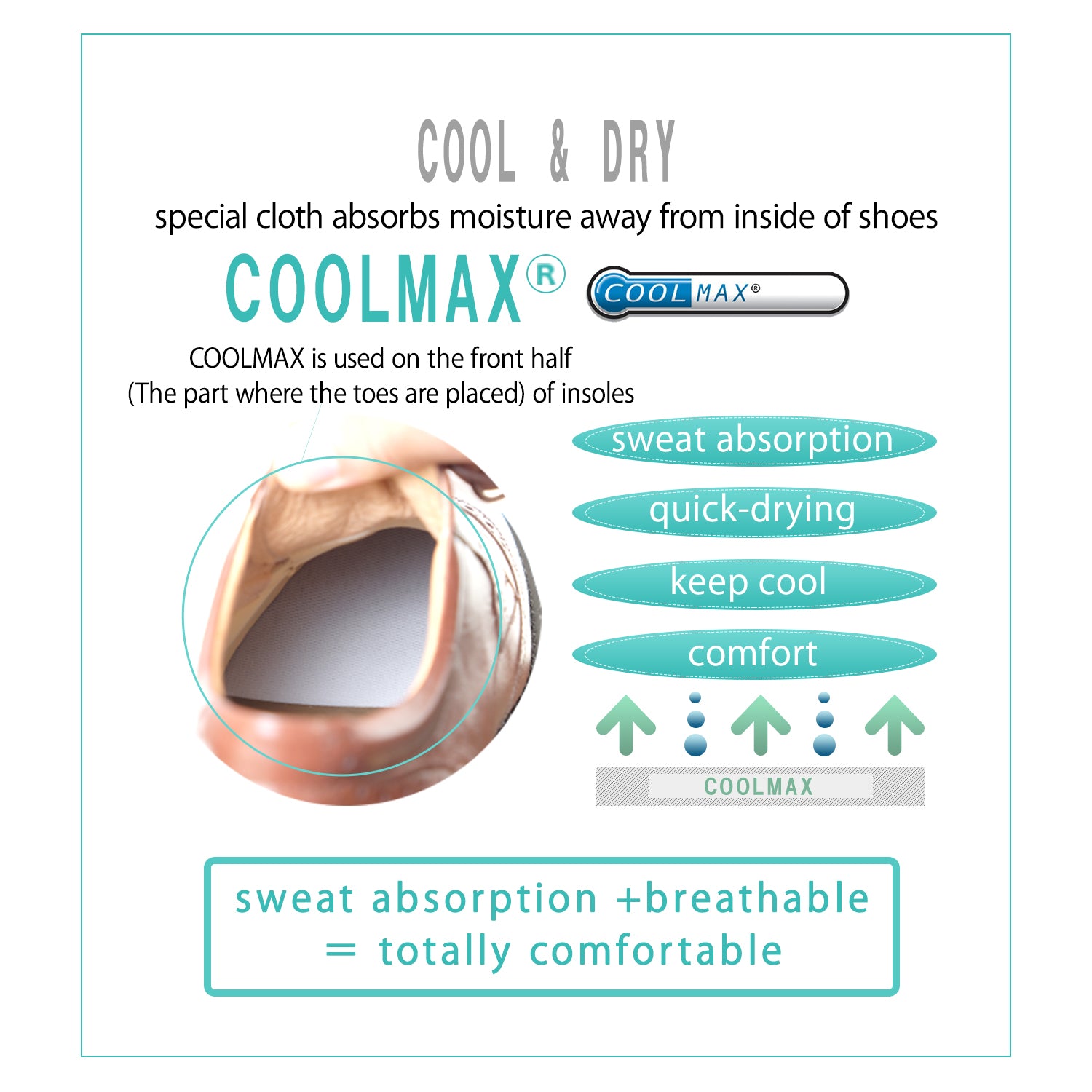 COOLMAX® Technology for Comfort
Share information about your brand with your customers. Describe a product, make announcementsOur 2.8-inch (7 cm) models offer moisture-wicking and quick-drying models using COOLMAX® technology. It transports moisture away from your skin to the fabric's surface, where it evaporates quickly to help keep you cool, dry, and comfortable., or welcome customers to your store.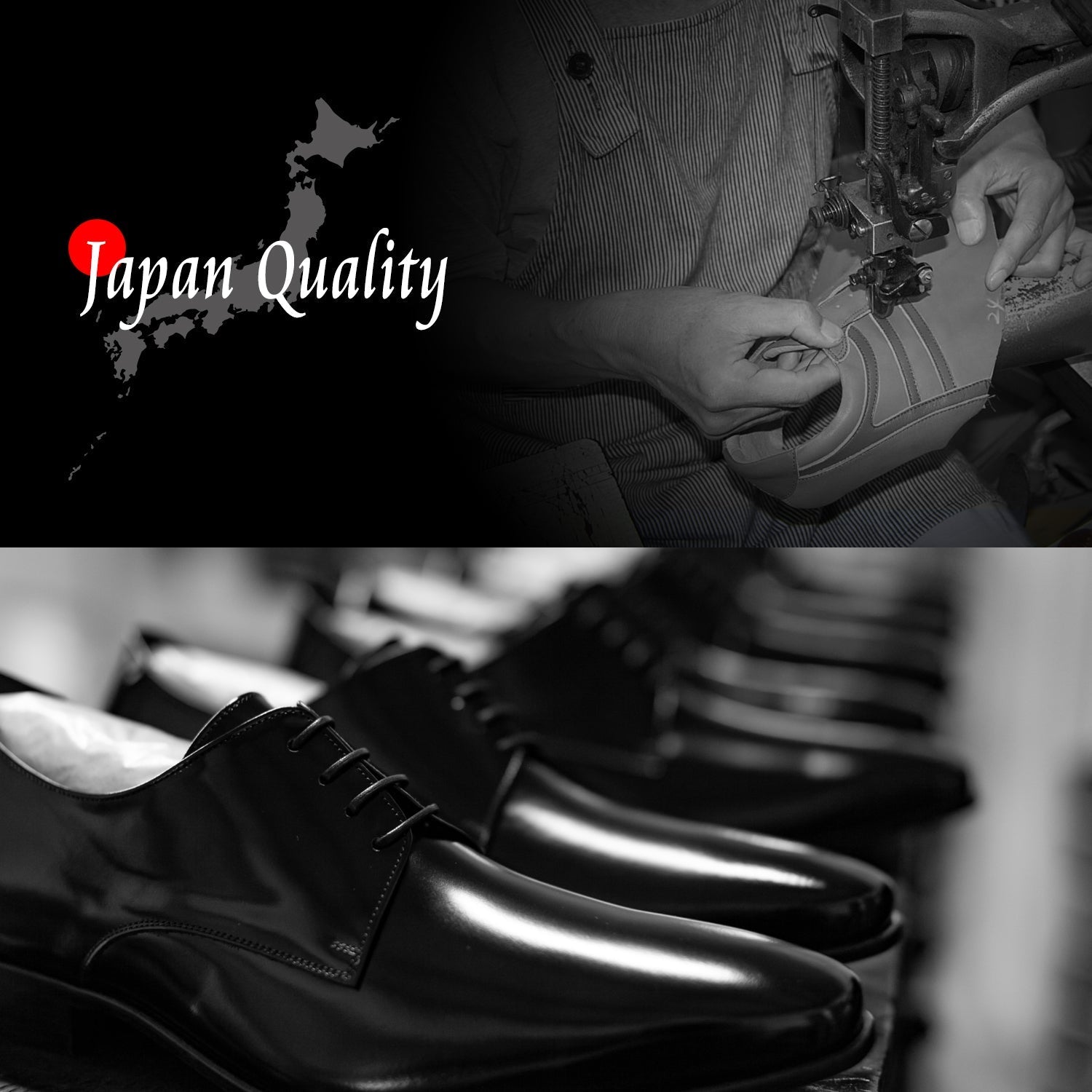 Premium Quality You Can Trust
Established in 1961, our company has remained true to the craftsmanship and quality that made us famous worldwide. Each of our elevator shoes is carefully crafted by master artisans dedicated to your satisfaction.