Men's Elevator Shoes Height Increasing 2.76" Taller Wingtip Lace Up Brogue Dress Shoes Kangaroo Leather No. 232
Regular price
Sale price
¥24,000
Unit price
per
• Made in Japan: We provide high-quality leather shoes made in Japan.
• Elevator Shoes: Look like regular shoes, but increase your height by 2.8 " (7 cm) with an invisible insole.
• KITAJIMA JAPAN Magic Insole: The super cushioning insole absorbs shock when the heels are placed on the ground and reduces your foot fatigue. Our original deep structure of the insole has a visual effect make its look normal shoes when you take off the shoes. So nobody finds you wear the elevator shoes.
• Upper: Made of kangaroo leather which is light and soft. The more you wear the shoes, the more fits your feet.
• Lining: Genuine leather lining provides comfort and breathability when walking for extended periods.
• COOLMAX: The special fabric absorbs wet away from inside of shoes.
sweat absorption, quick-drying, keep cool, comfort
COOLMAX is used on the front half (The part where the toes are placed) of insoles.
sweat absorption + breathable = totally comfortable
• Design: Classic style perfect for business or formal occasions.
• Outsole: Urethane sole: Lightweight and flexible urethane sole provides excellent cushioning. The deformed soft materials in heels of each shoe soles are compressed and absorbed shock when the heels are placed on the ground. So the shoes can relieve pains from long time walking than usual height increase shoes.
• Heel: Outsole heel approximately 1.5 " (3.8 cm).
• Sizing: Please refer to the images for choosing the right size.
Share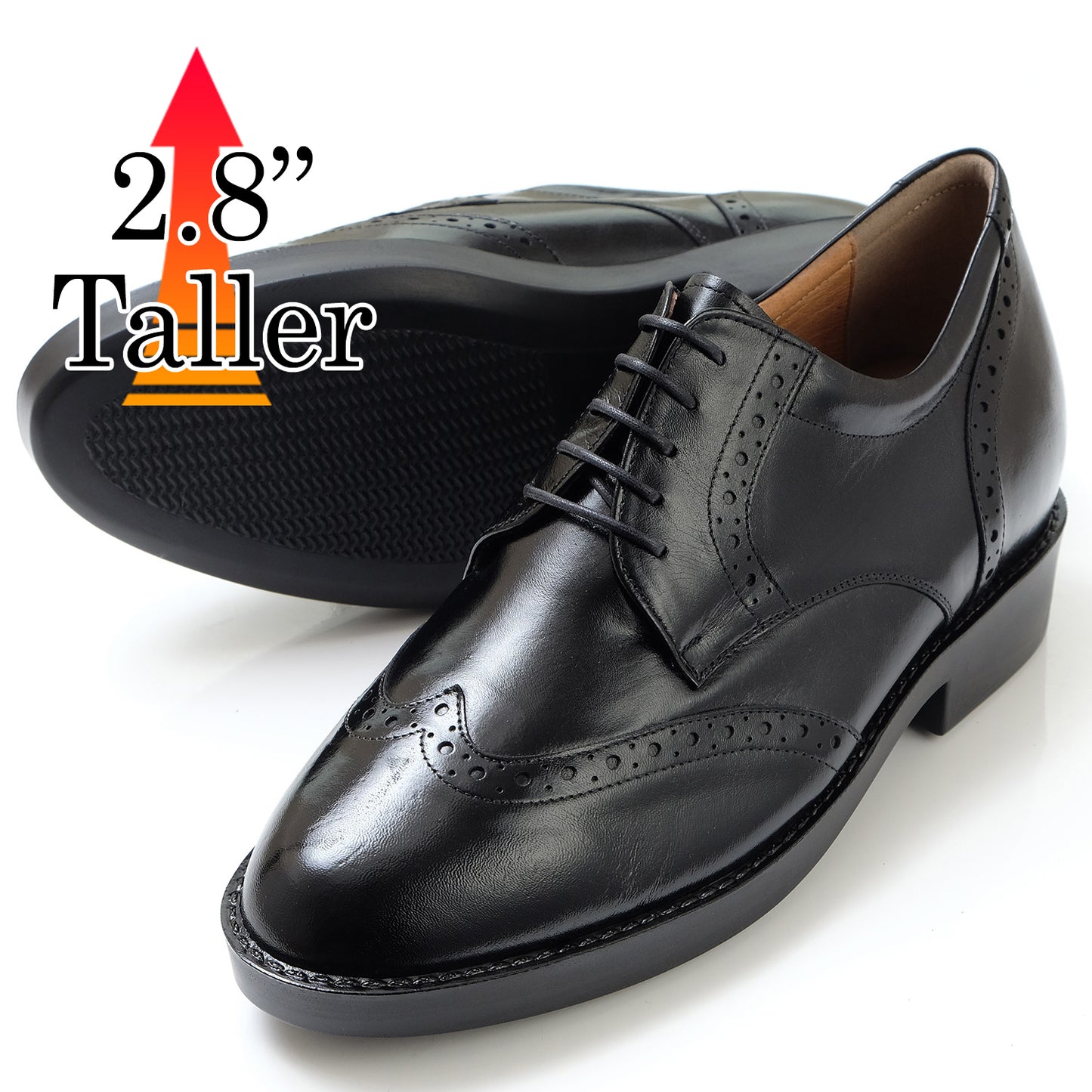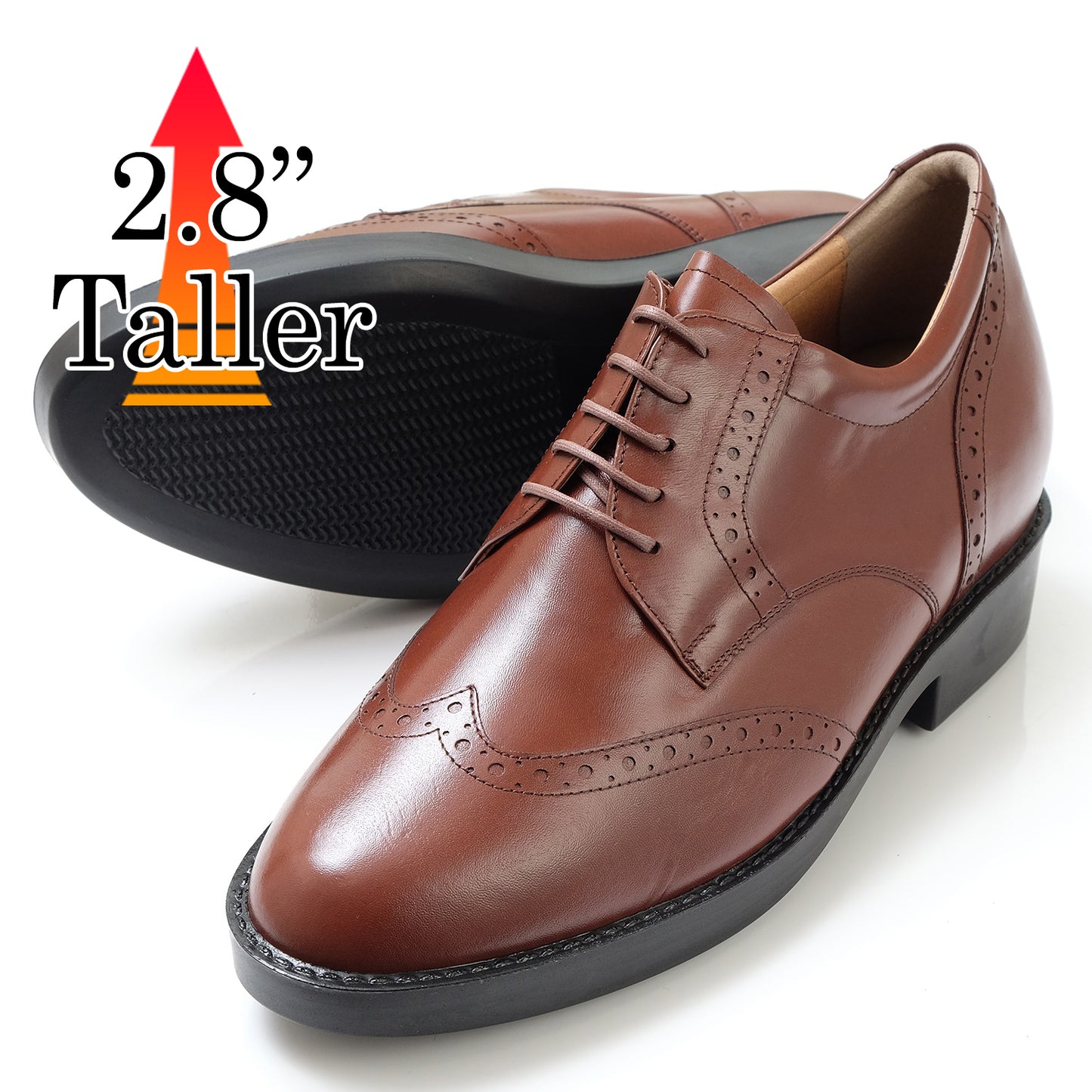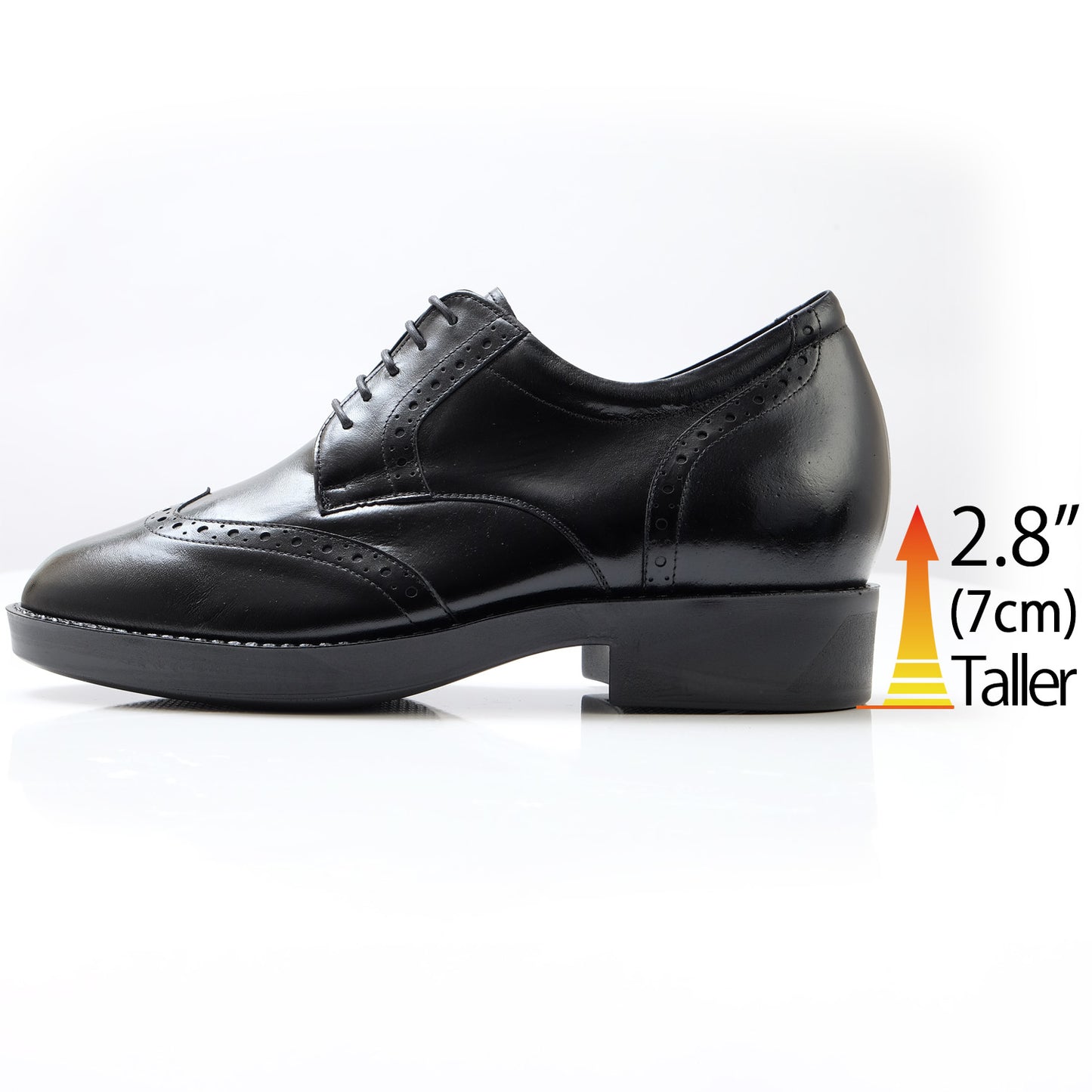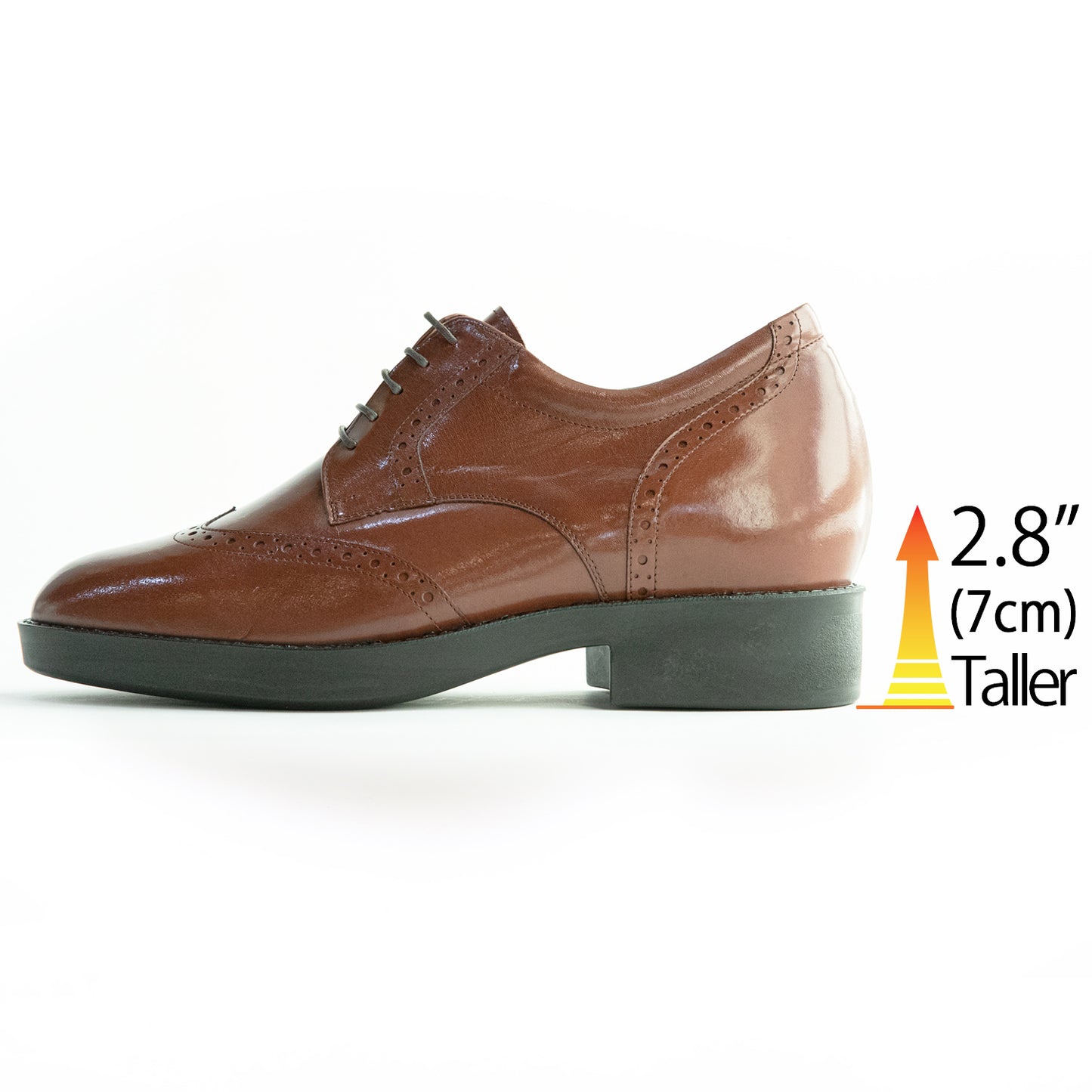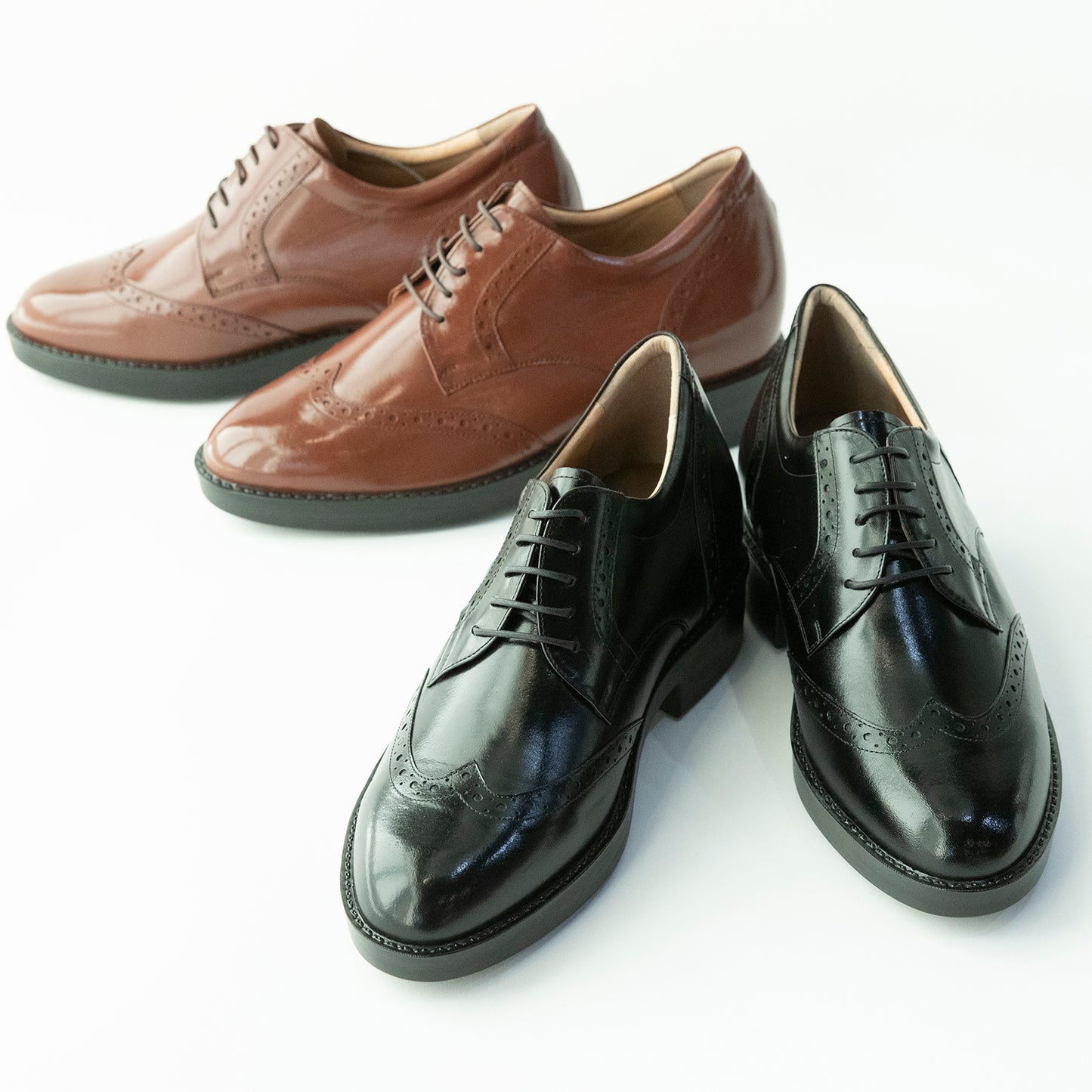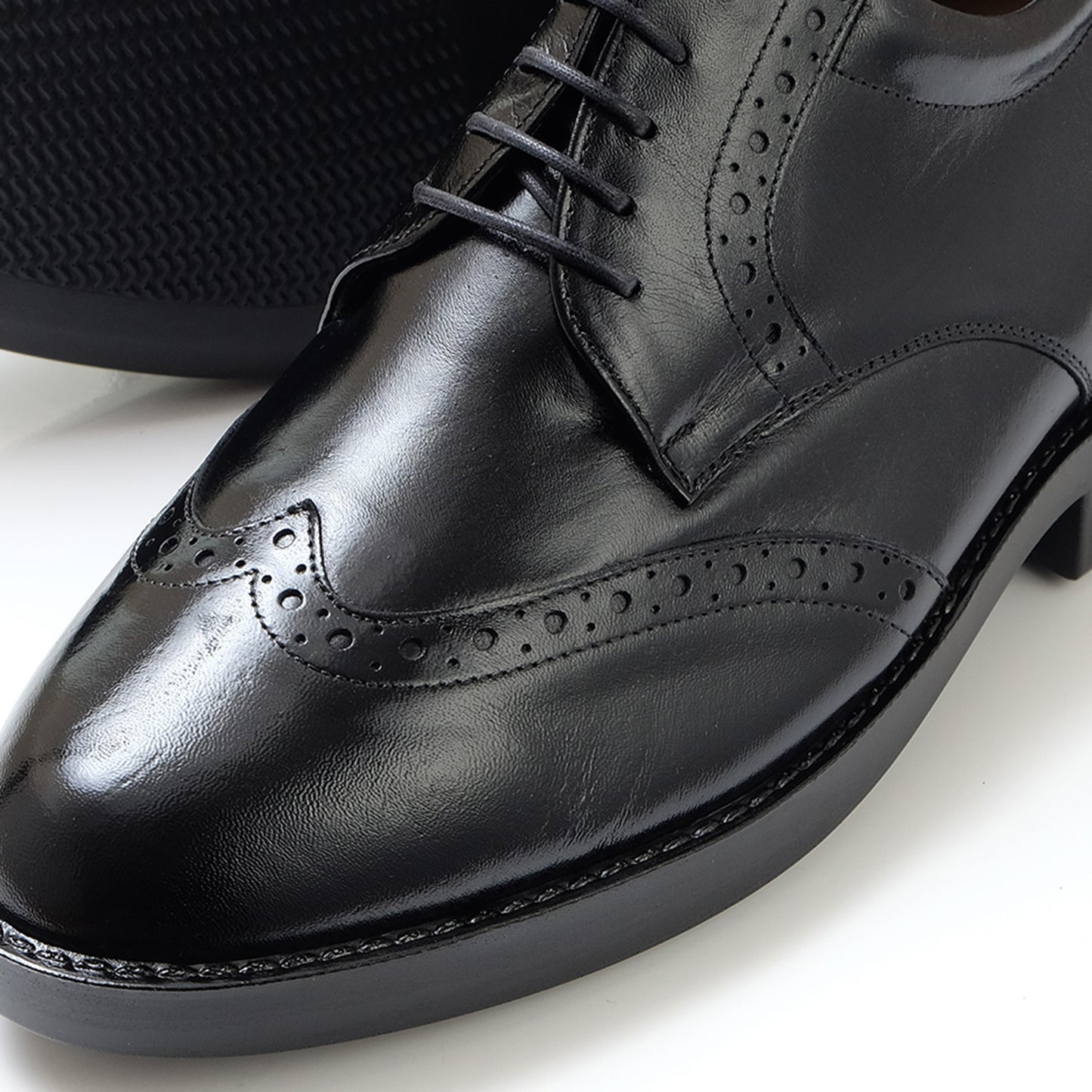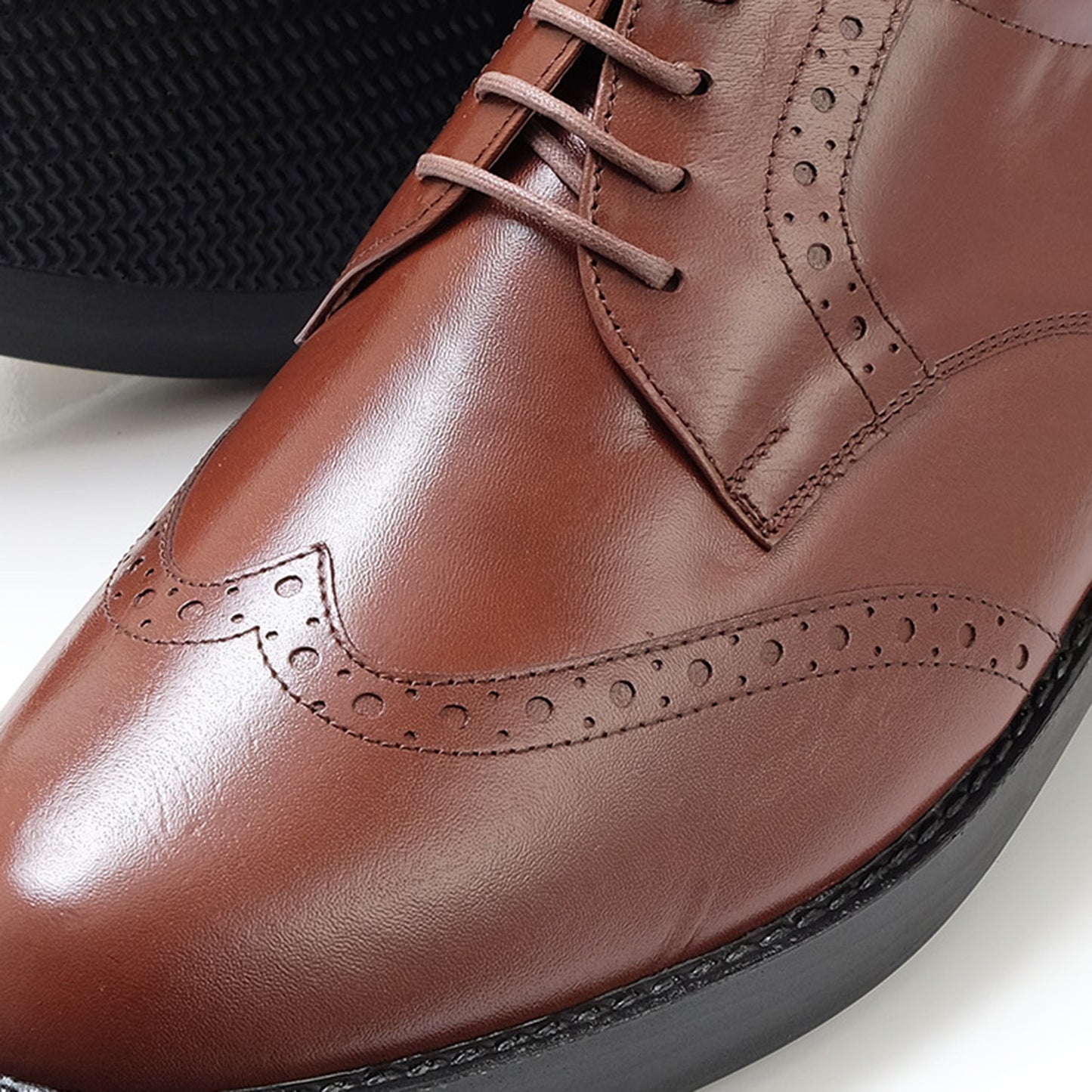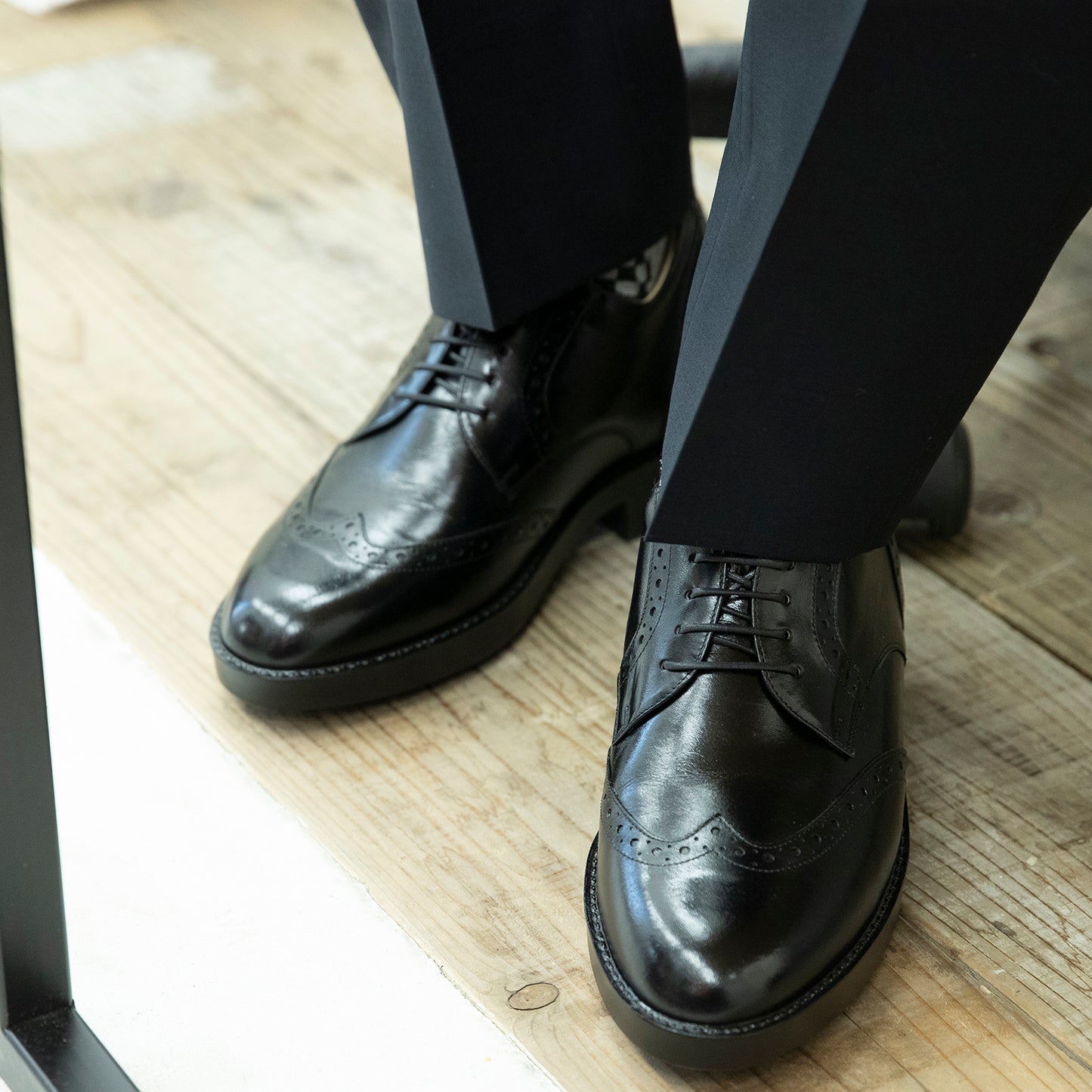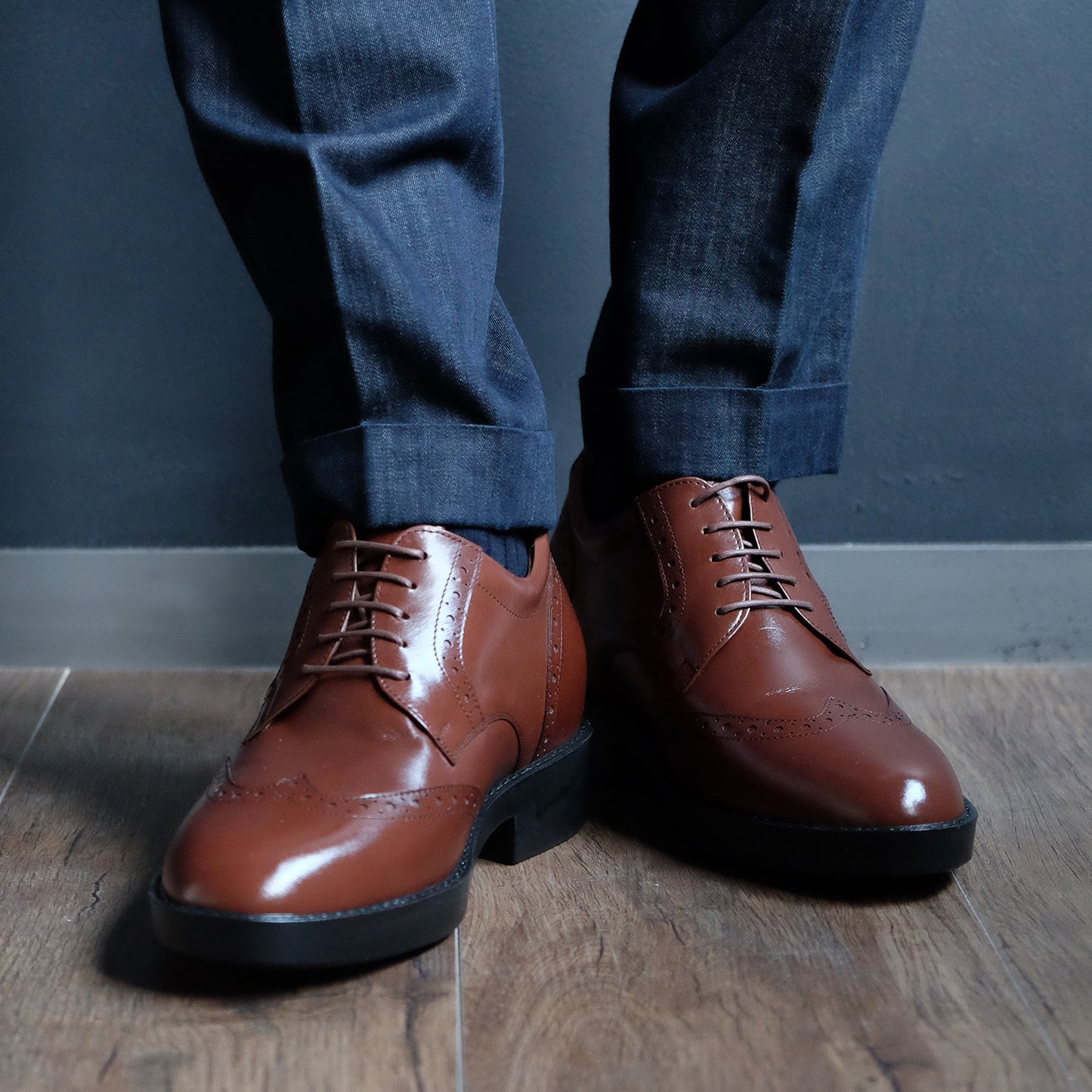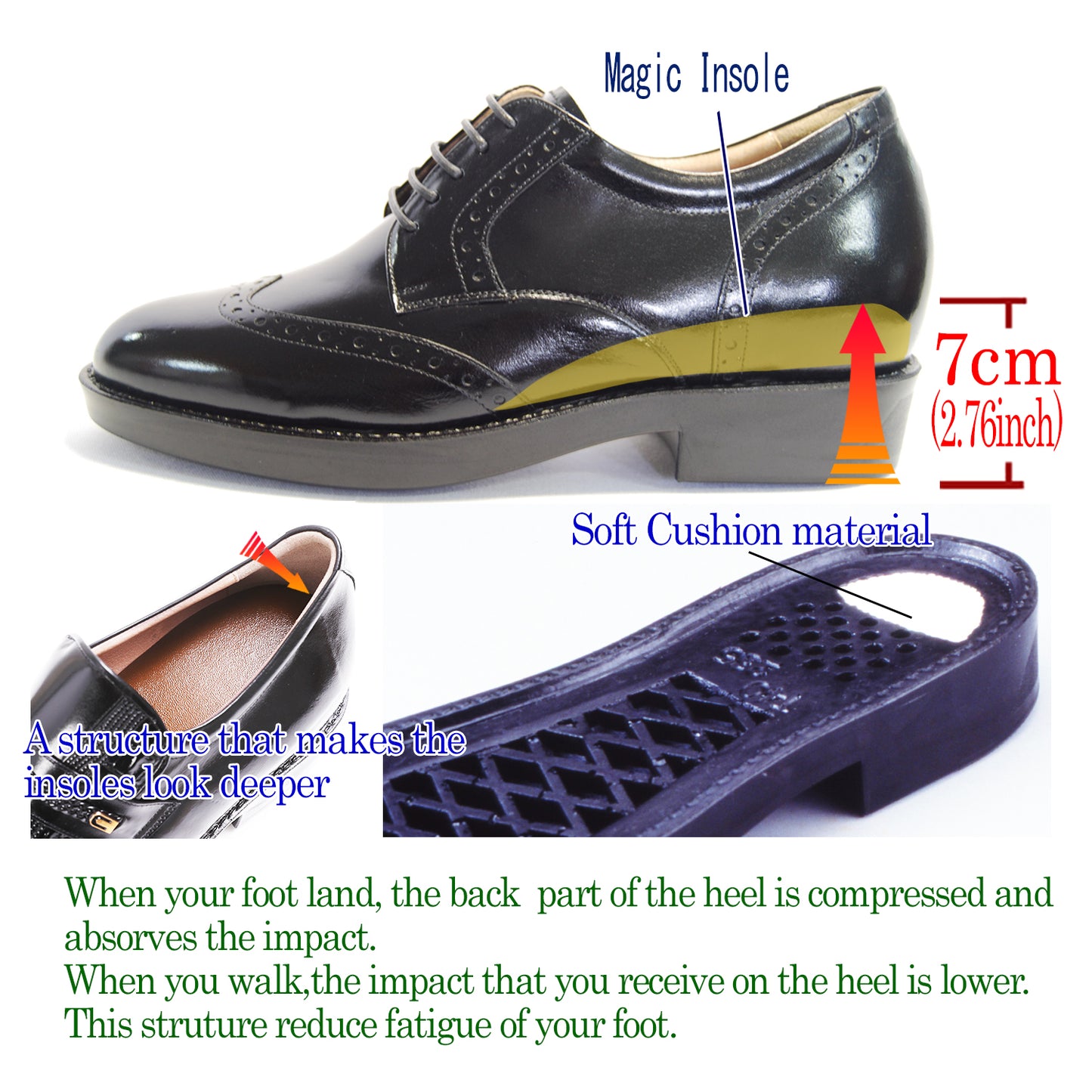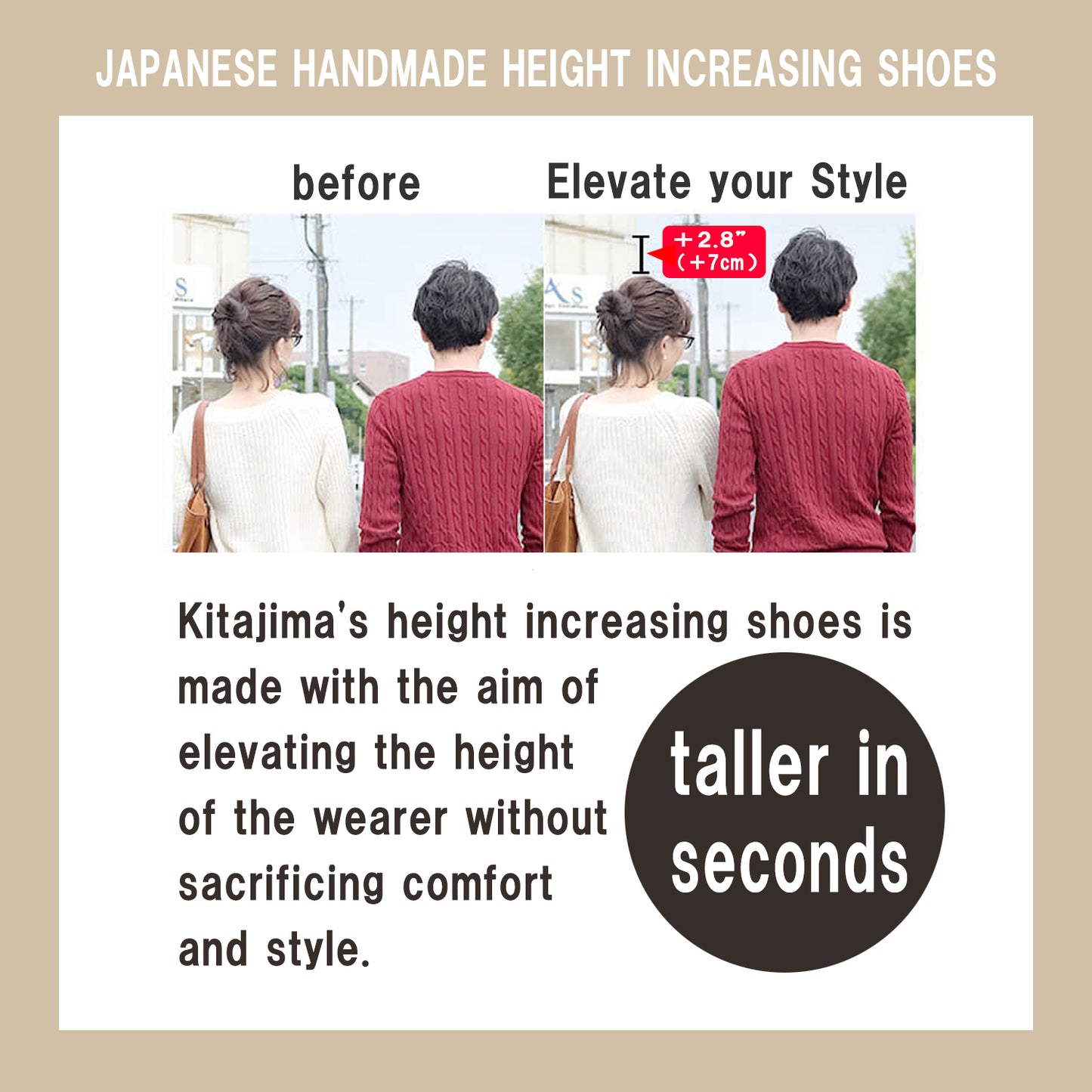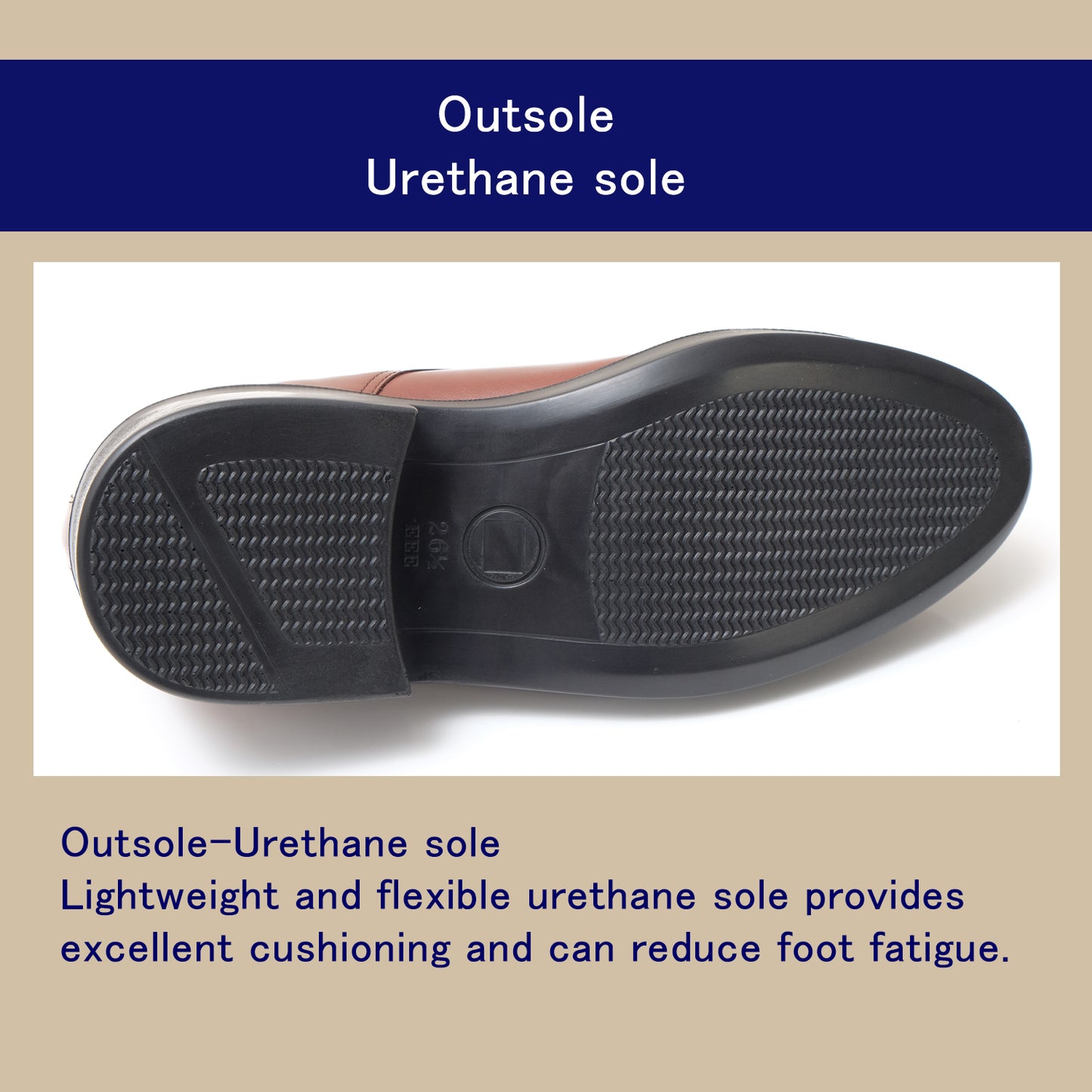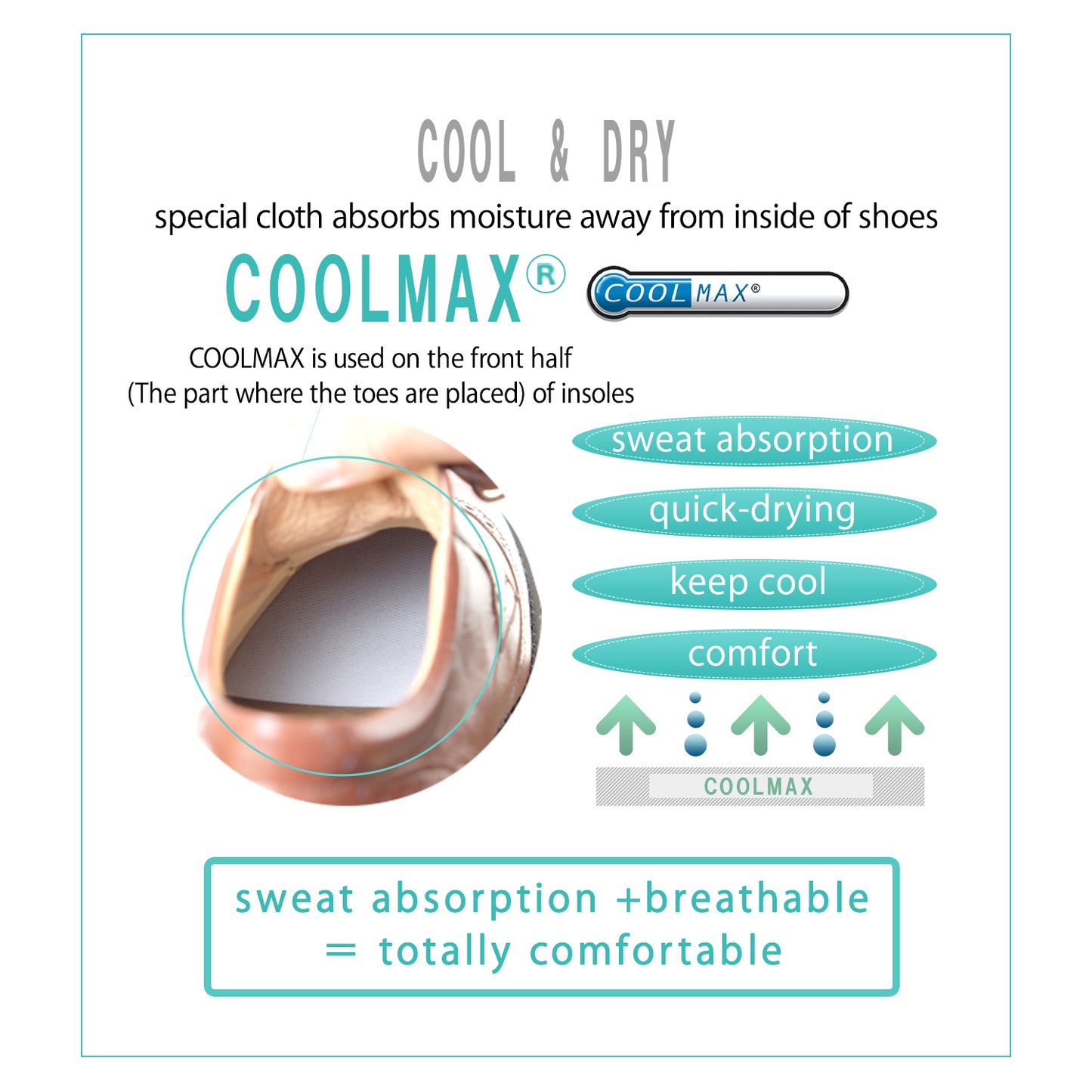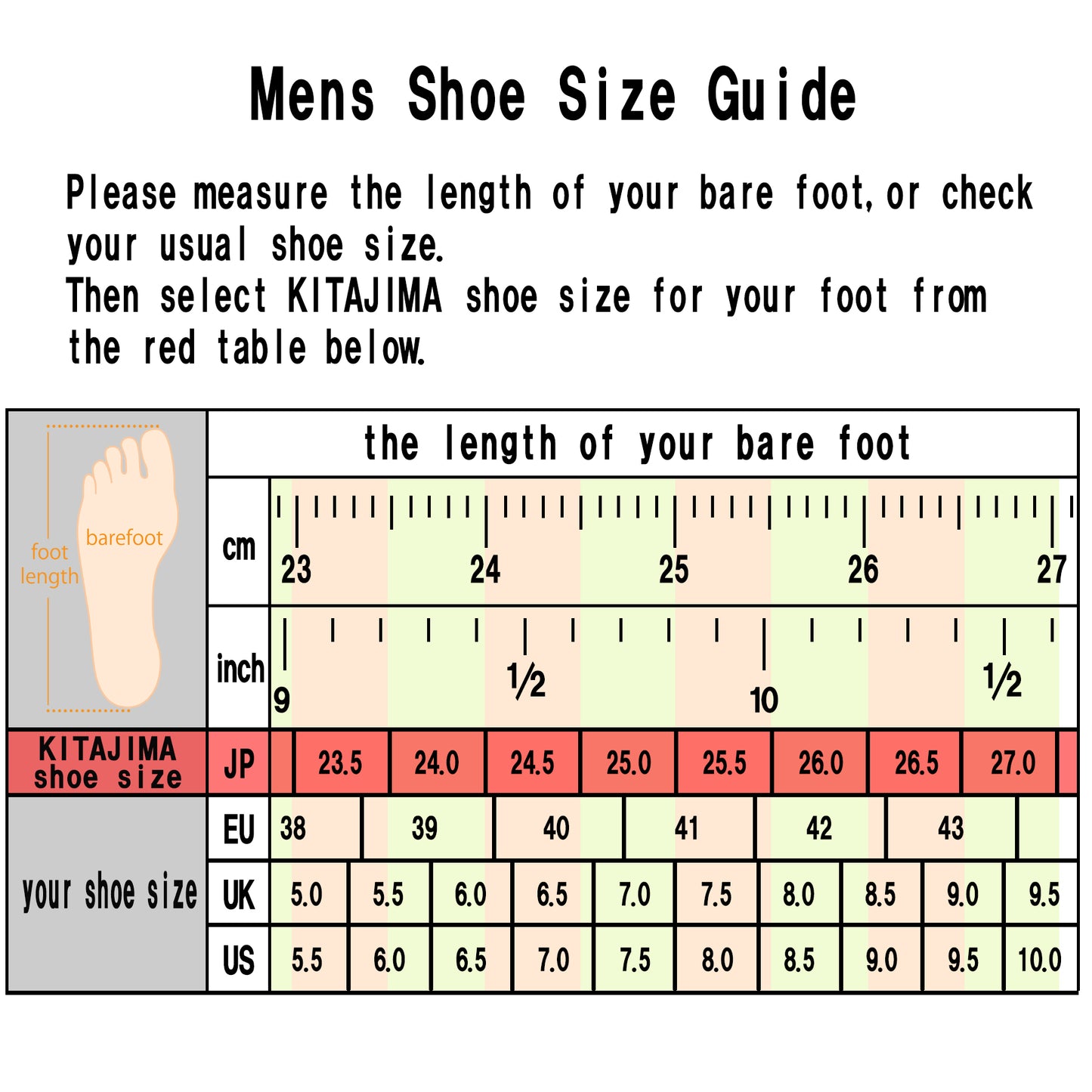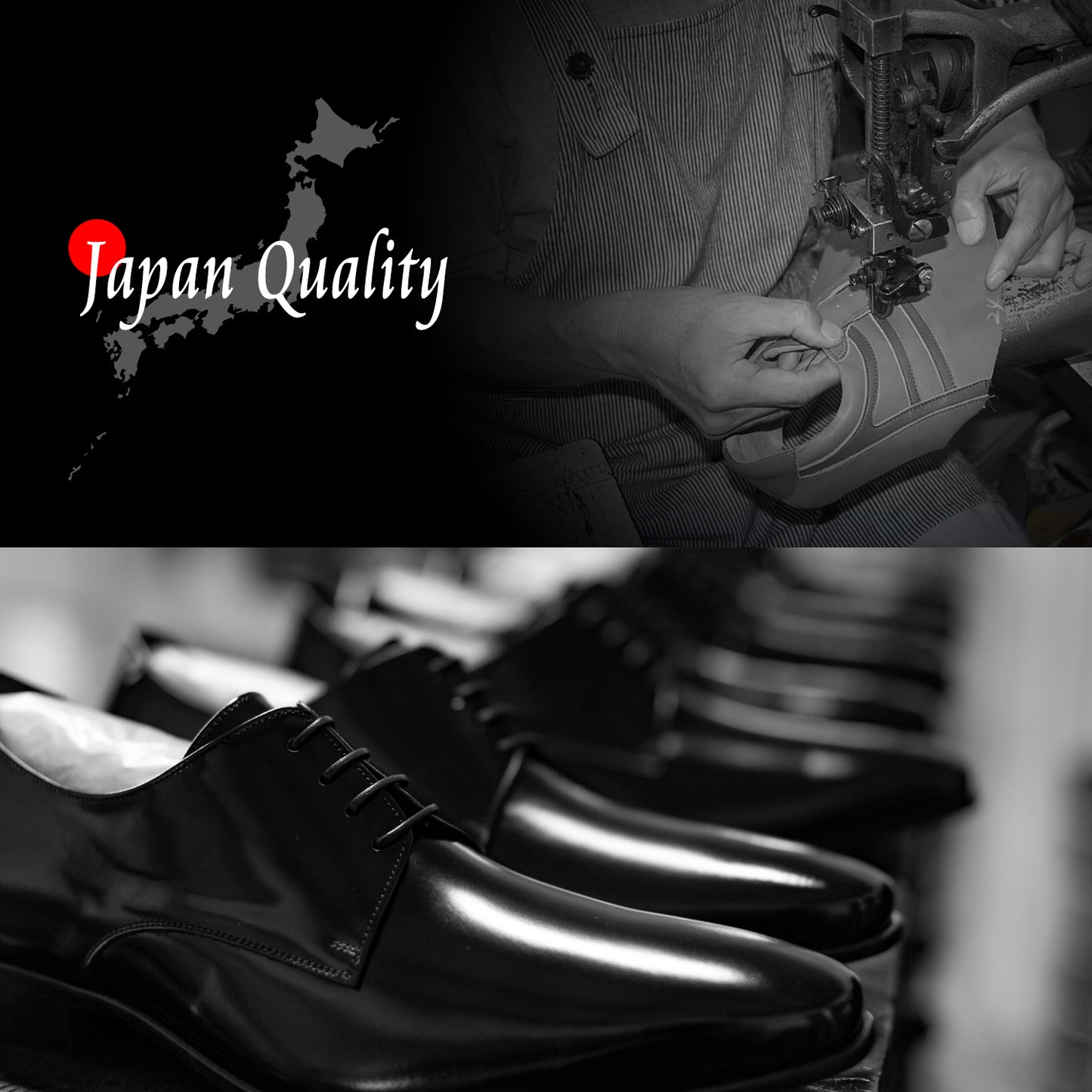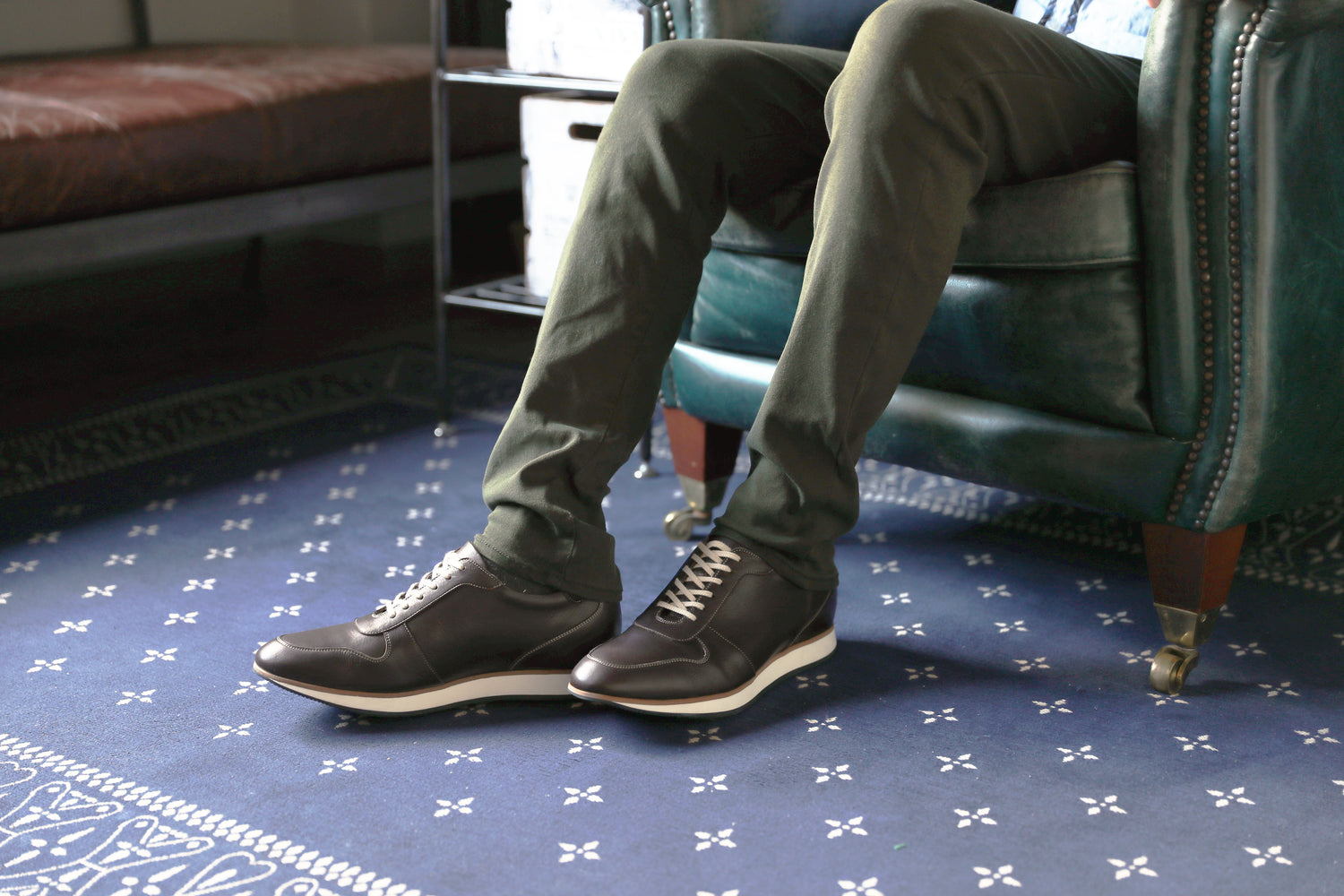 Get confidence, instant height, and a natural gait. The best-selling elevator shoes in Japan.
As part of our company philosophy, we only sell Elevator Shoes up to +7 cm (+2.8 inches) because we care about the health of your feet and your natural gait. Shoes specially designed as Elevator Shoes help you grow taller in a very natural way. It brings you confidence. Please check the quality of Elevator Shoes, the best-selling shoes in Japan. (The photo shows the height comparison between men and women)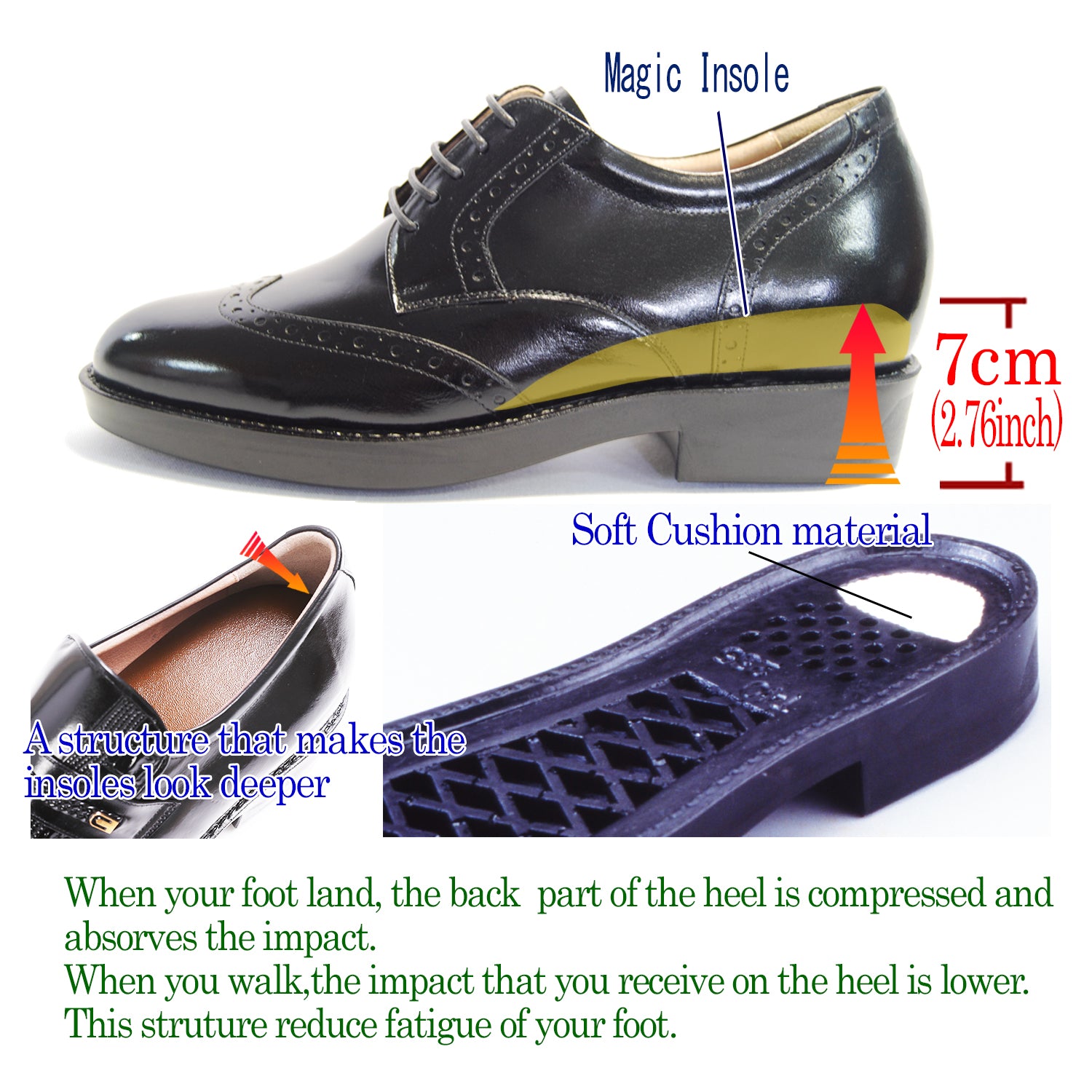 Magic Insole gives you extra height
Flexible synthetic rubber material with a bulge in the center of the sole to prevent your foot from shifting forward. Our shoes are designed with this special insole in mind, providing comfort and a natural walking appearance. (Inner Sole pictured)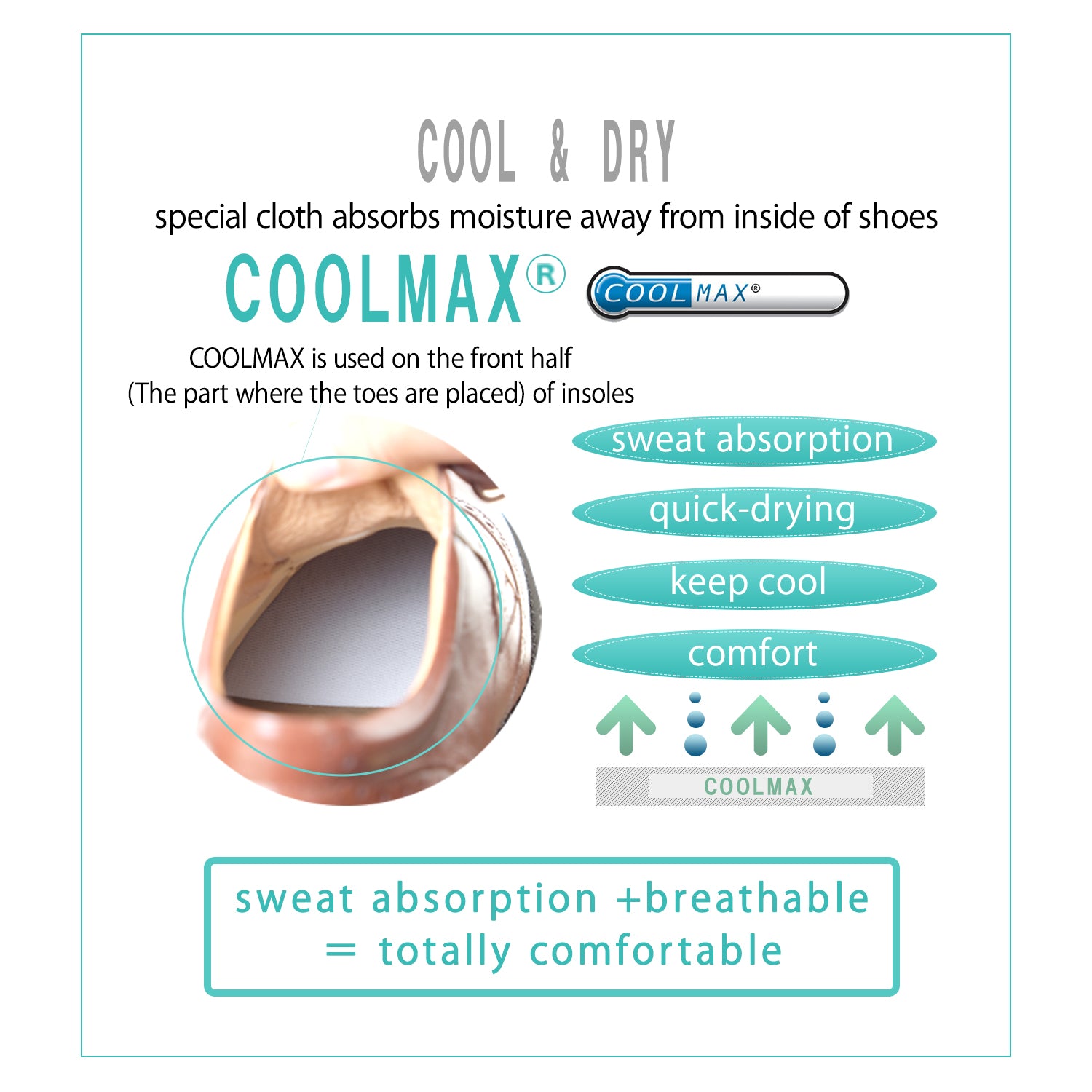 Model with excellent moisture absorption and quick-drying properties using COOLMAX®.
COOLMAX®Fabric is a special material that uses capillary action to wick moisture away from the foot and dry it. This provides a dry and comfortable fit.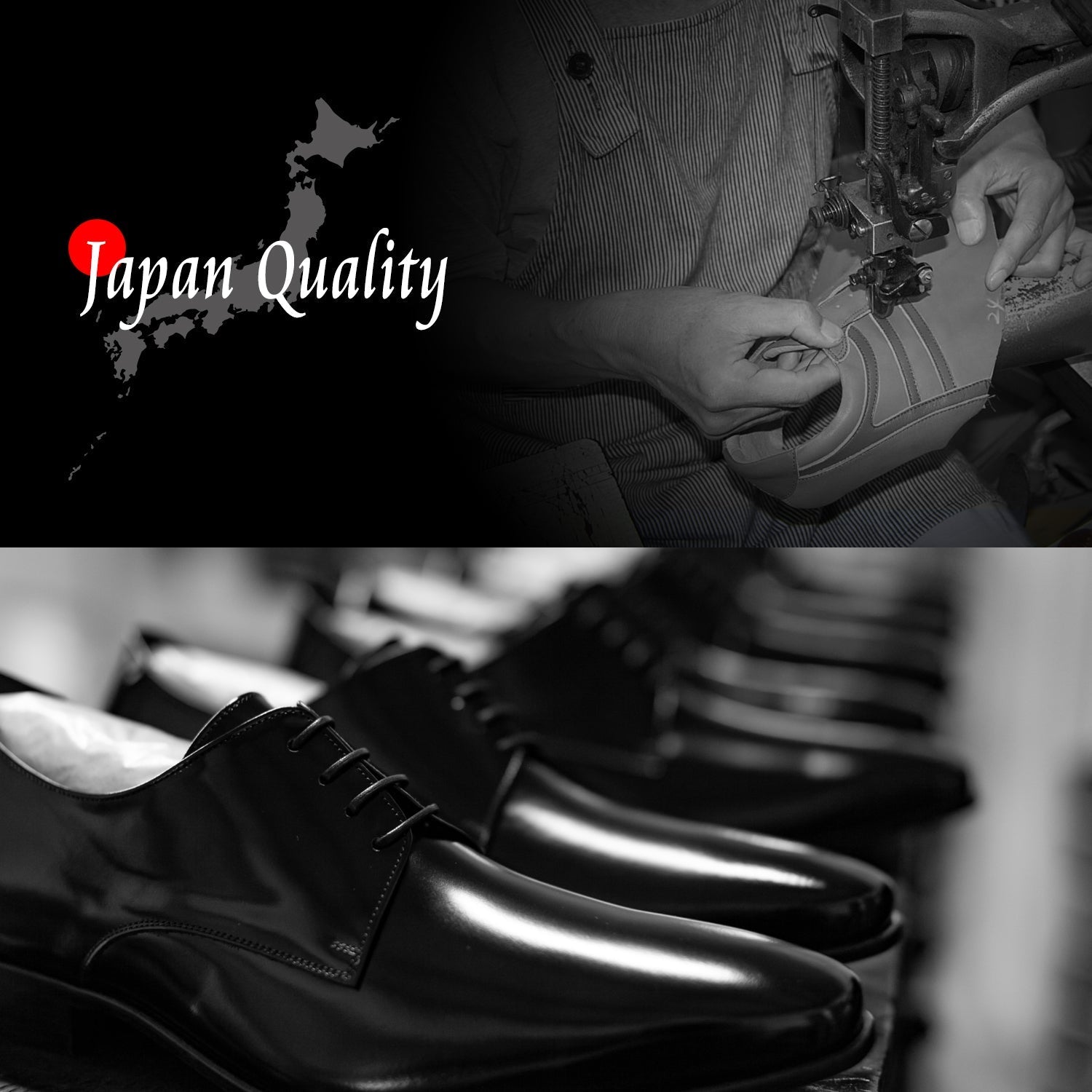 Elevator Shoe as authentic, high-quality leather shoes delivered by skilled craftsmen.
We have been making shoes with a focus on wearability since our founding in 1961. We proudly recommend our elevator shoes for ease of wear made by Japanese craftsmen.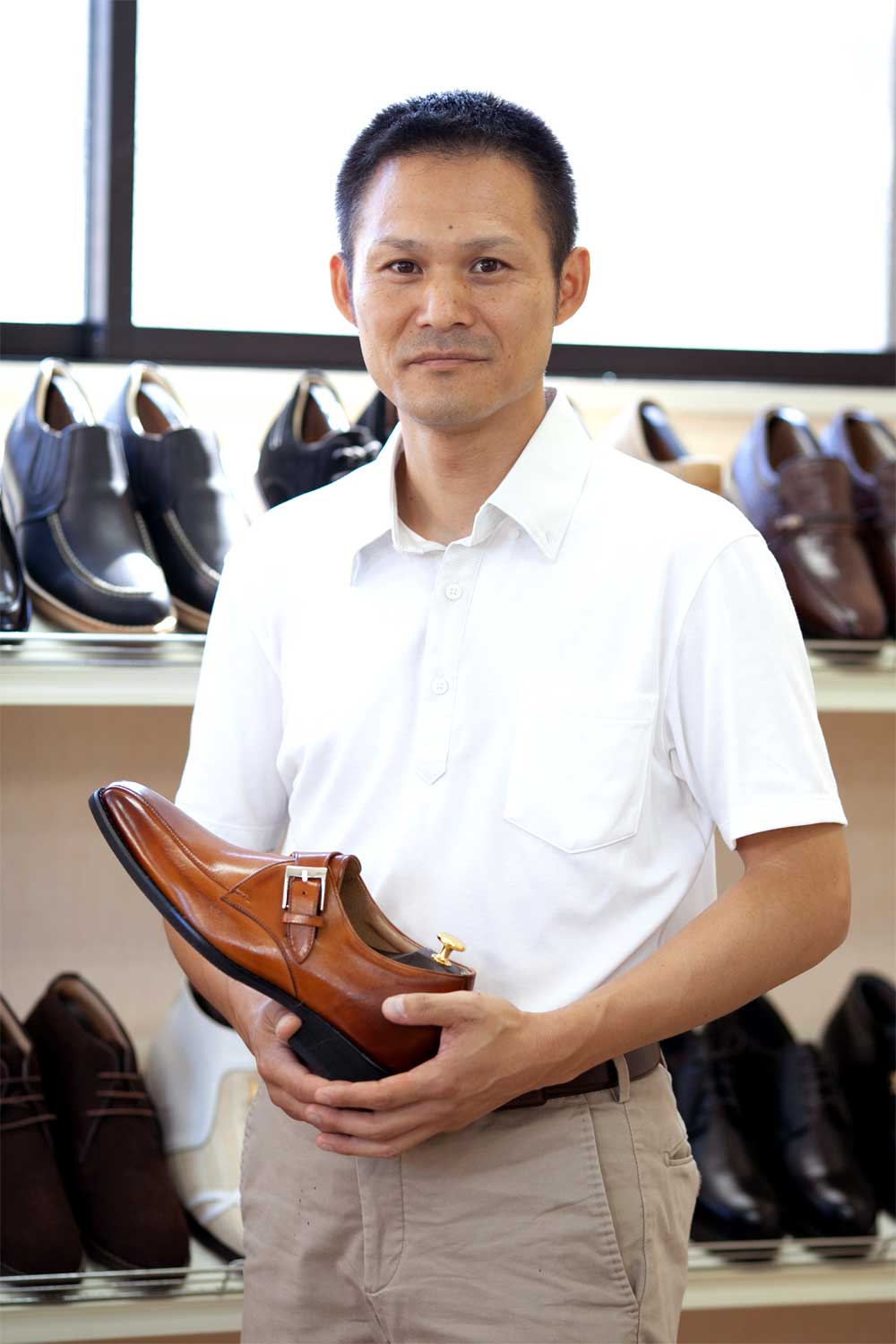 Your feet's health and natural appearance are important to us!
Our company philosophy is that 7cm is the limit when it comes to foot health. We don't make shoes that are taller than that because it puts too much stress on your feet. We also value natural appearance above all else.