Men's Elevator Shoes Height Increasing 2" Taller Slip-on Dress Shoes Crocodile Embossed Cowhide Leather No. 636
Regular price
Sale price
¥24,000
Unit price
per
• Made in Japan: We provide high-quality leather shoes made in Japan.
• Elevator Shoes: Look like regular shoes, but increase your height by 2 " (5 cm) with an invisible insole.
• Kitajima 3D Arch Support Insole: Provides comfortable walking with moderate flexibility and cushioning. Fits your soles. Supports the arch and prevents feet from slipping ahead.
• Upper: It is made of crocodile-like embossed cowhide leather with a glossy finish that gives it a luxurious feel.
• Lining: Genuine leather lining provides comfort and breathability when walking for extended periods.
• Design: Classic style perfect for business or formal occasions.
• Shoe Width: Wide
• Outsole: Urethane sole: Lightweight and flexible urethane sole provides excellent cushioning and reduces foot fatigue and very breathable.
• Heel: Outsole heel approximately 1.2 " (3 cm).
• Sizing: Please refer to the images for choosing the right size.
Share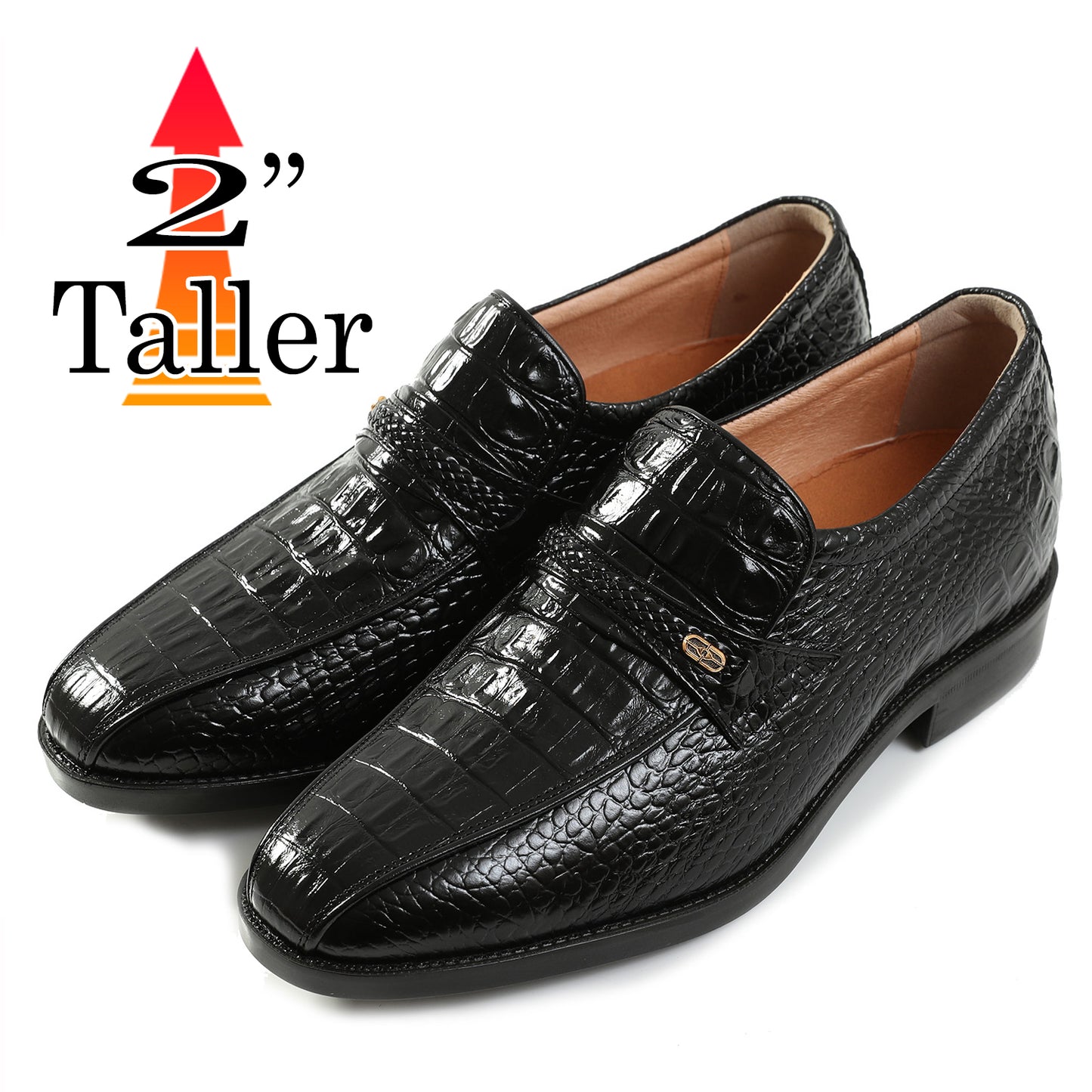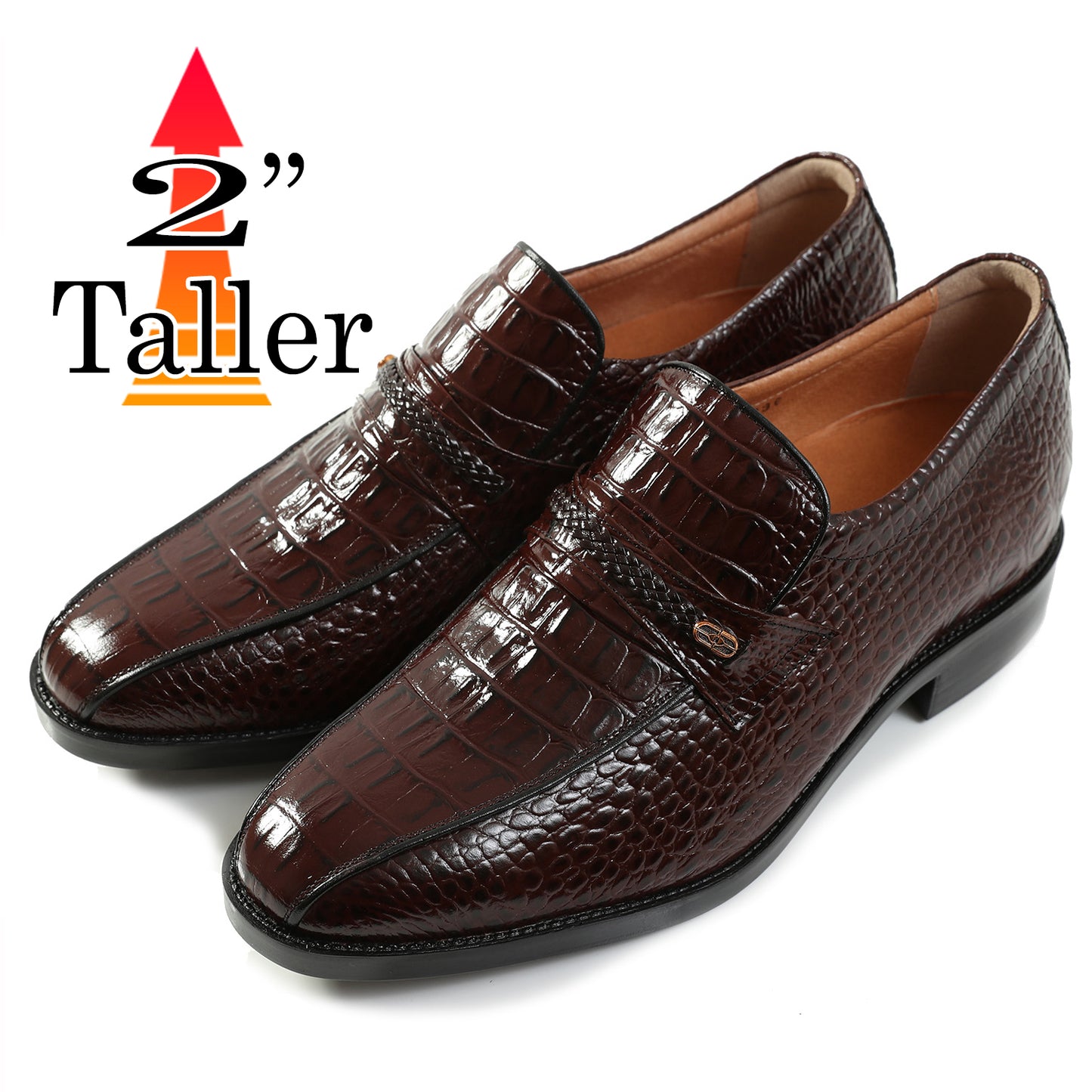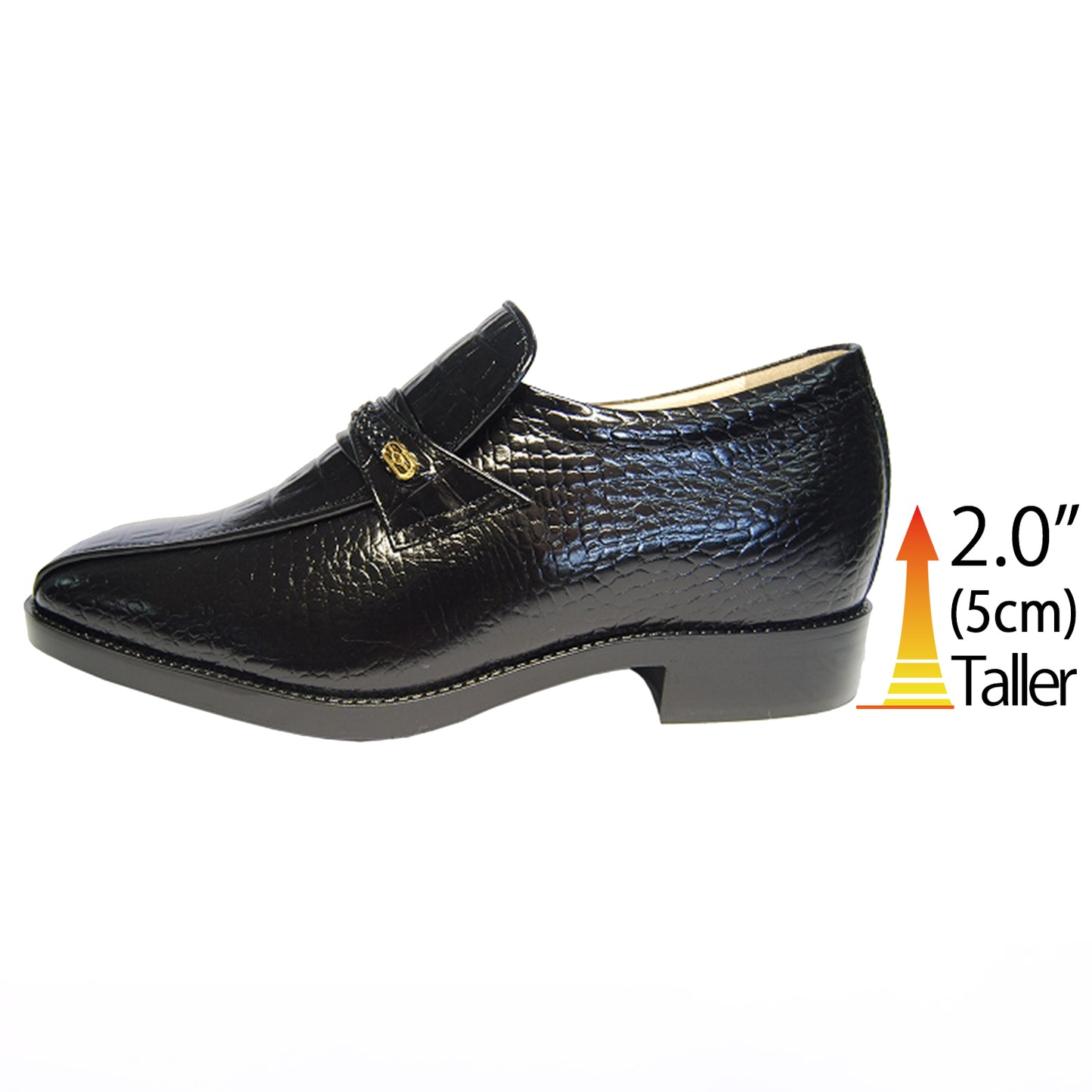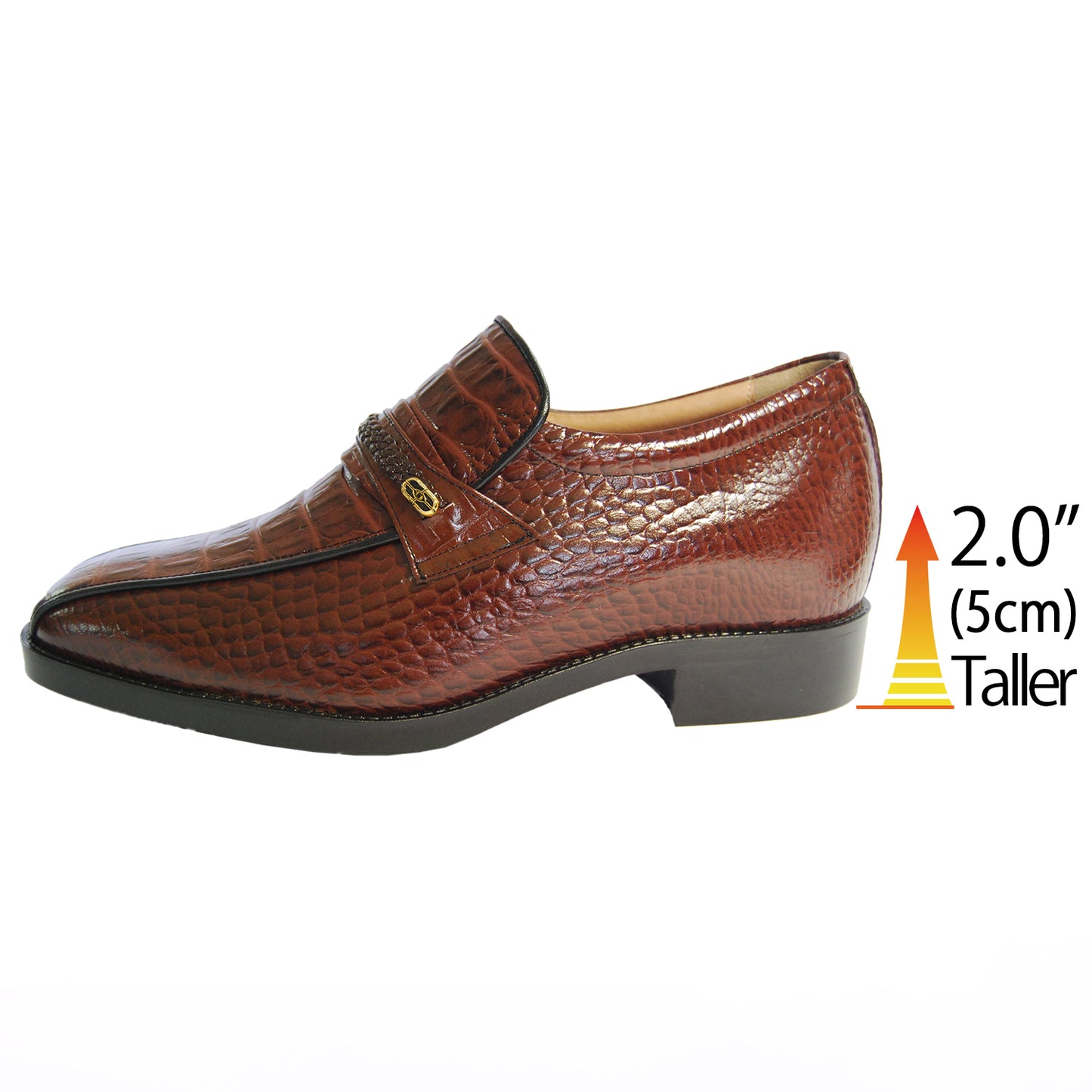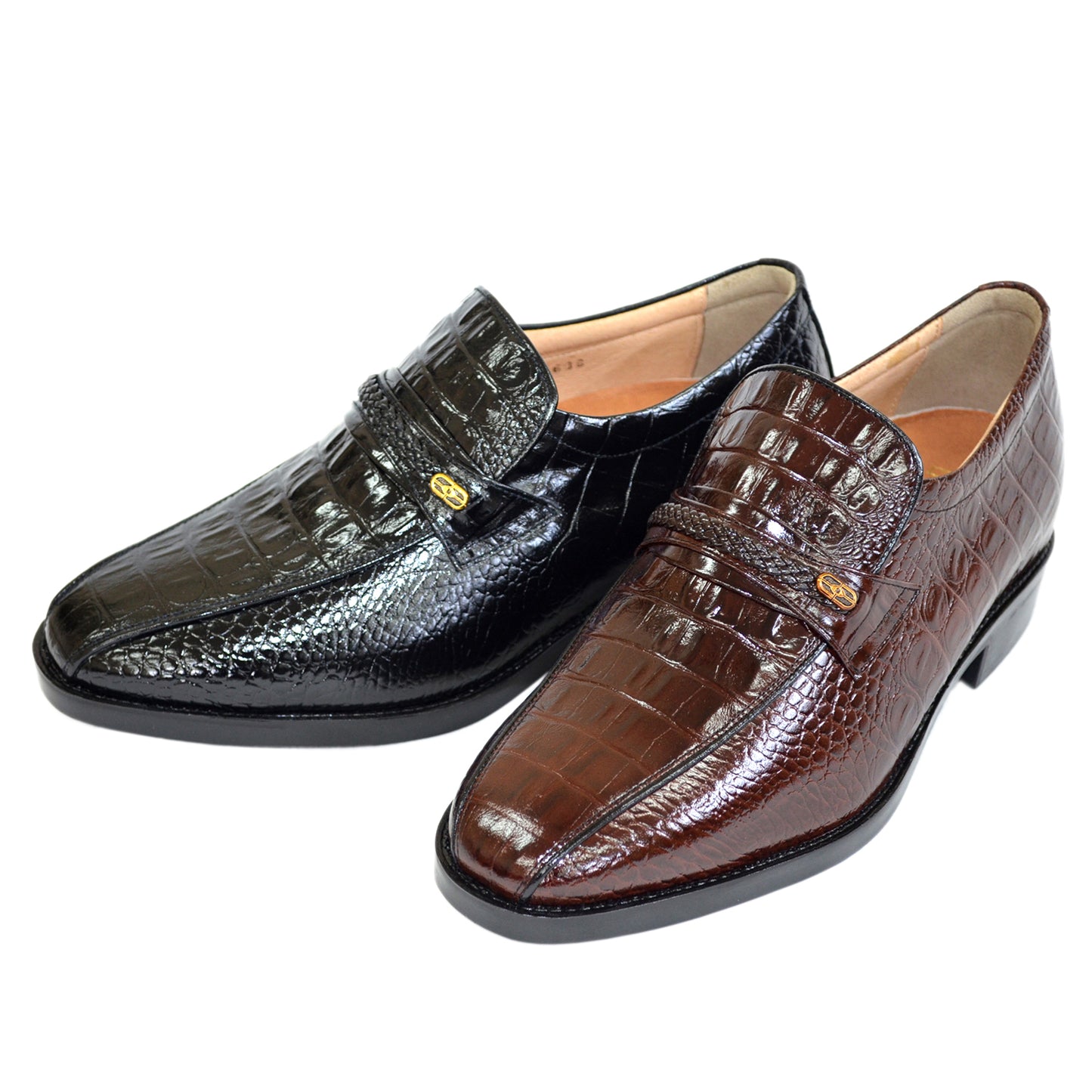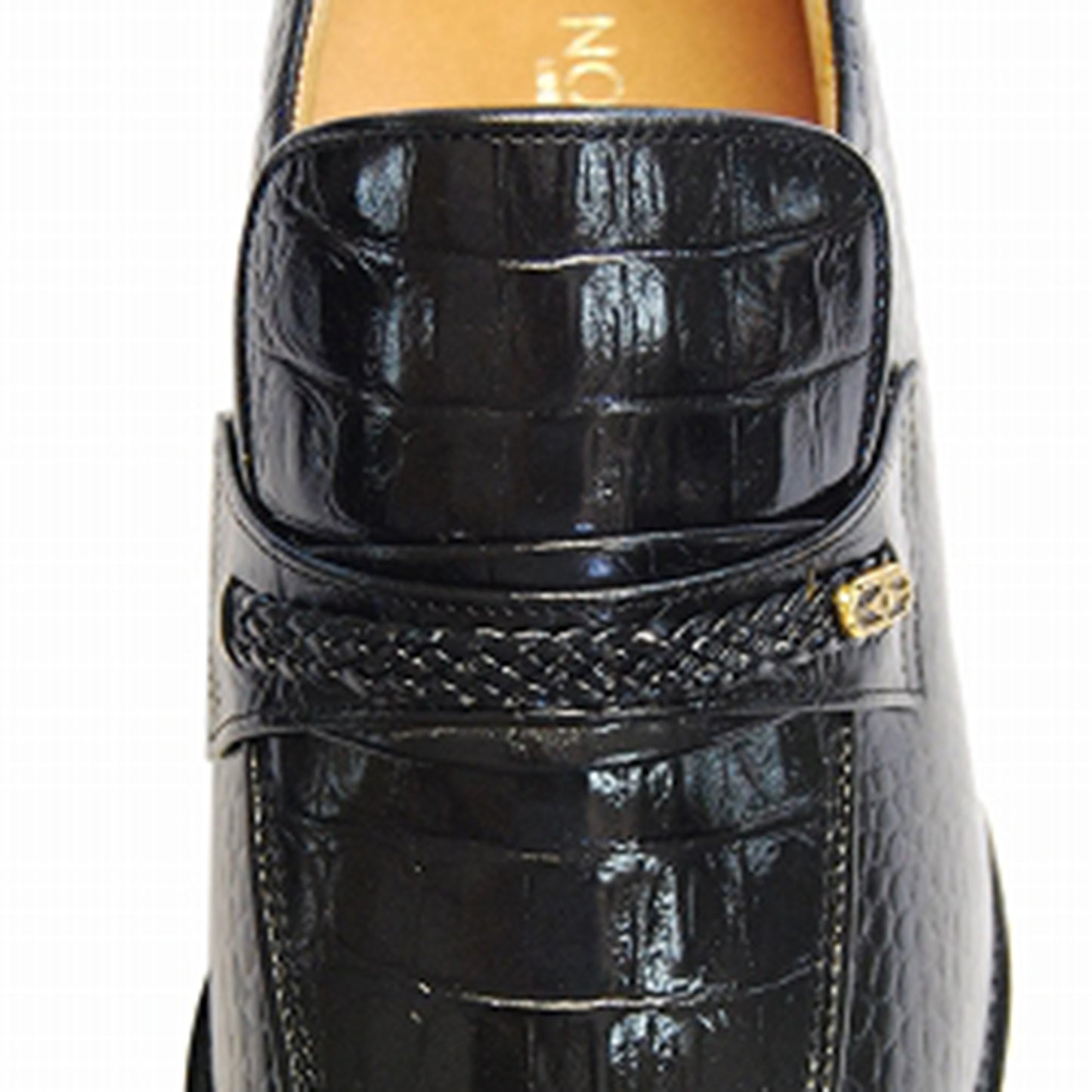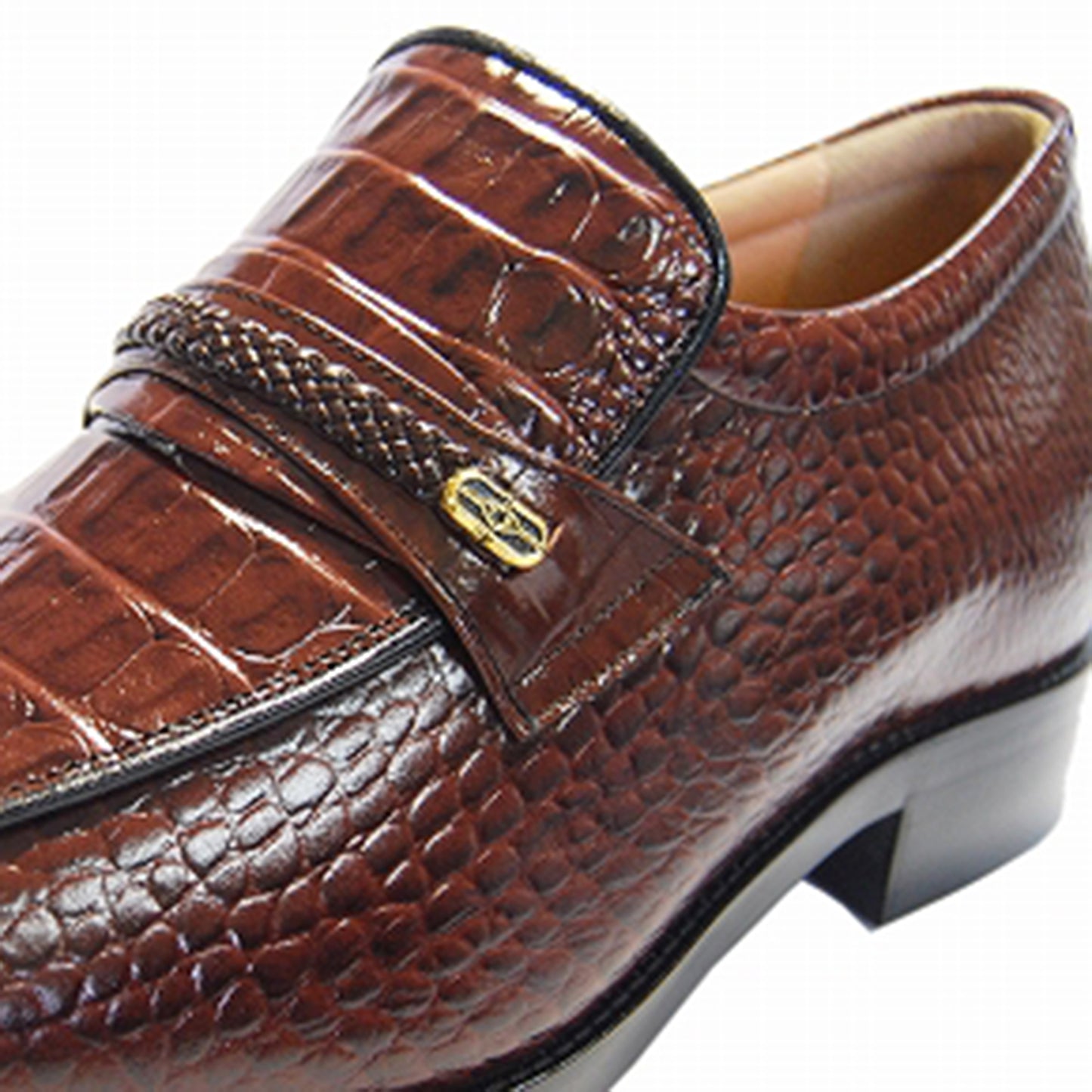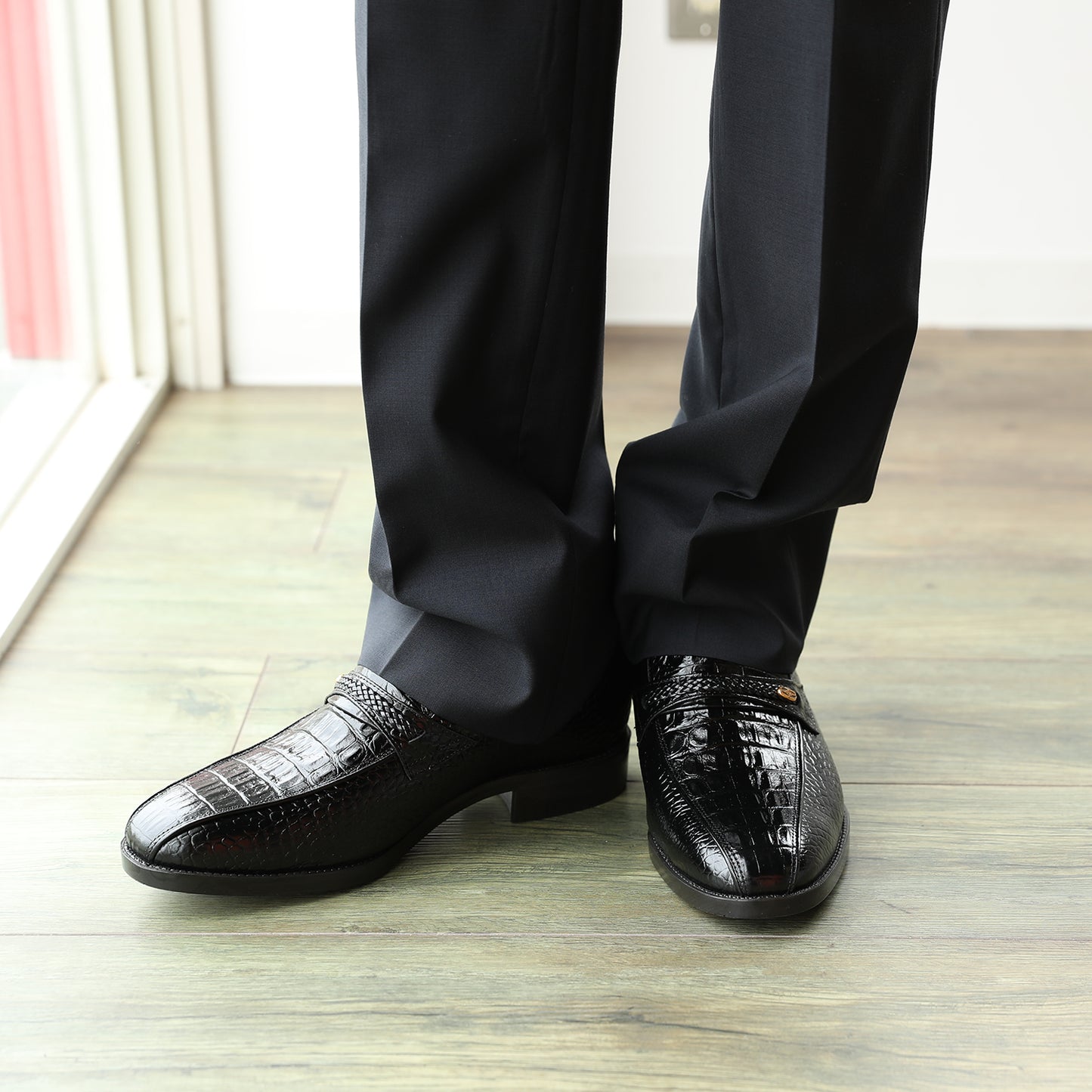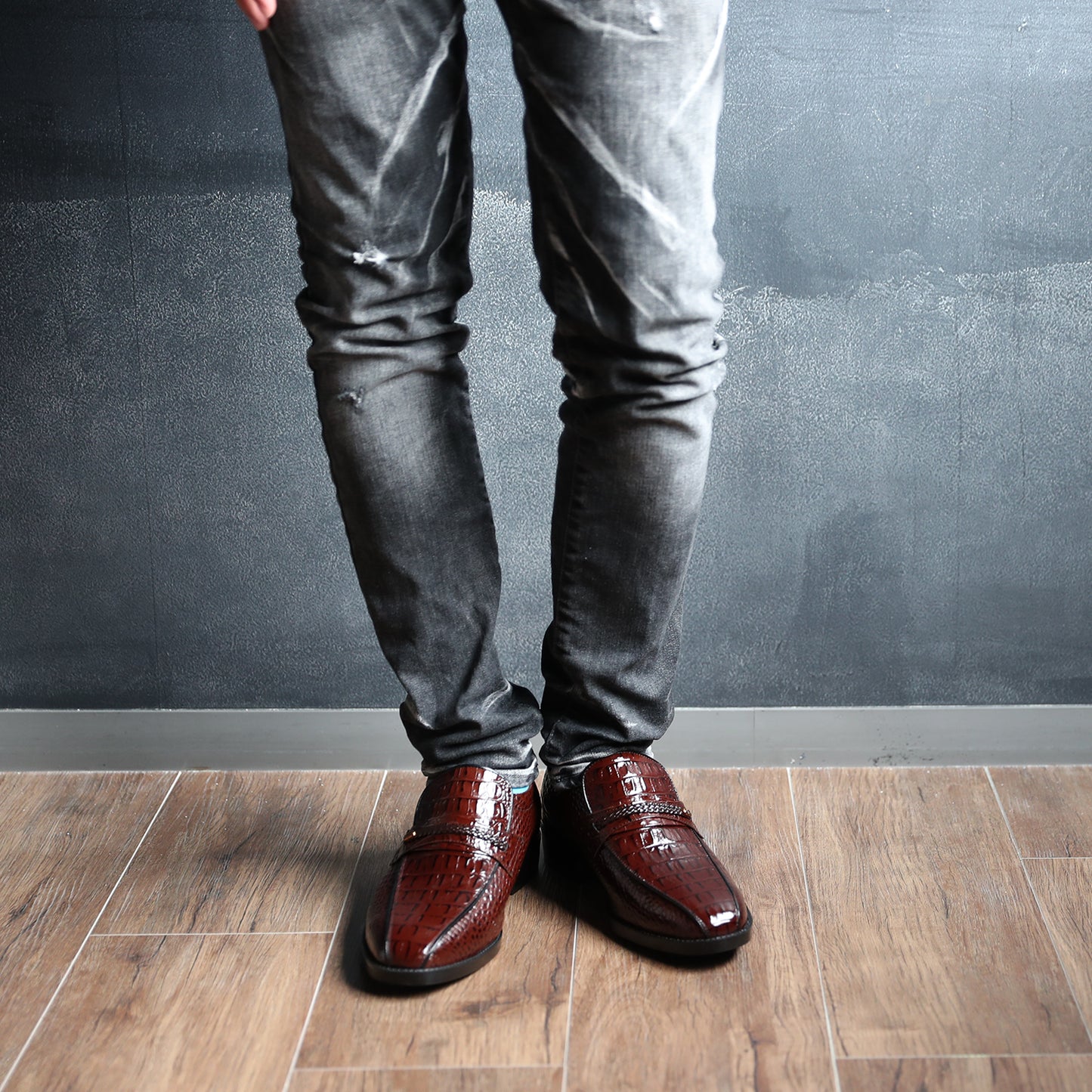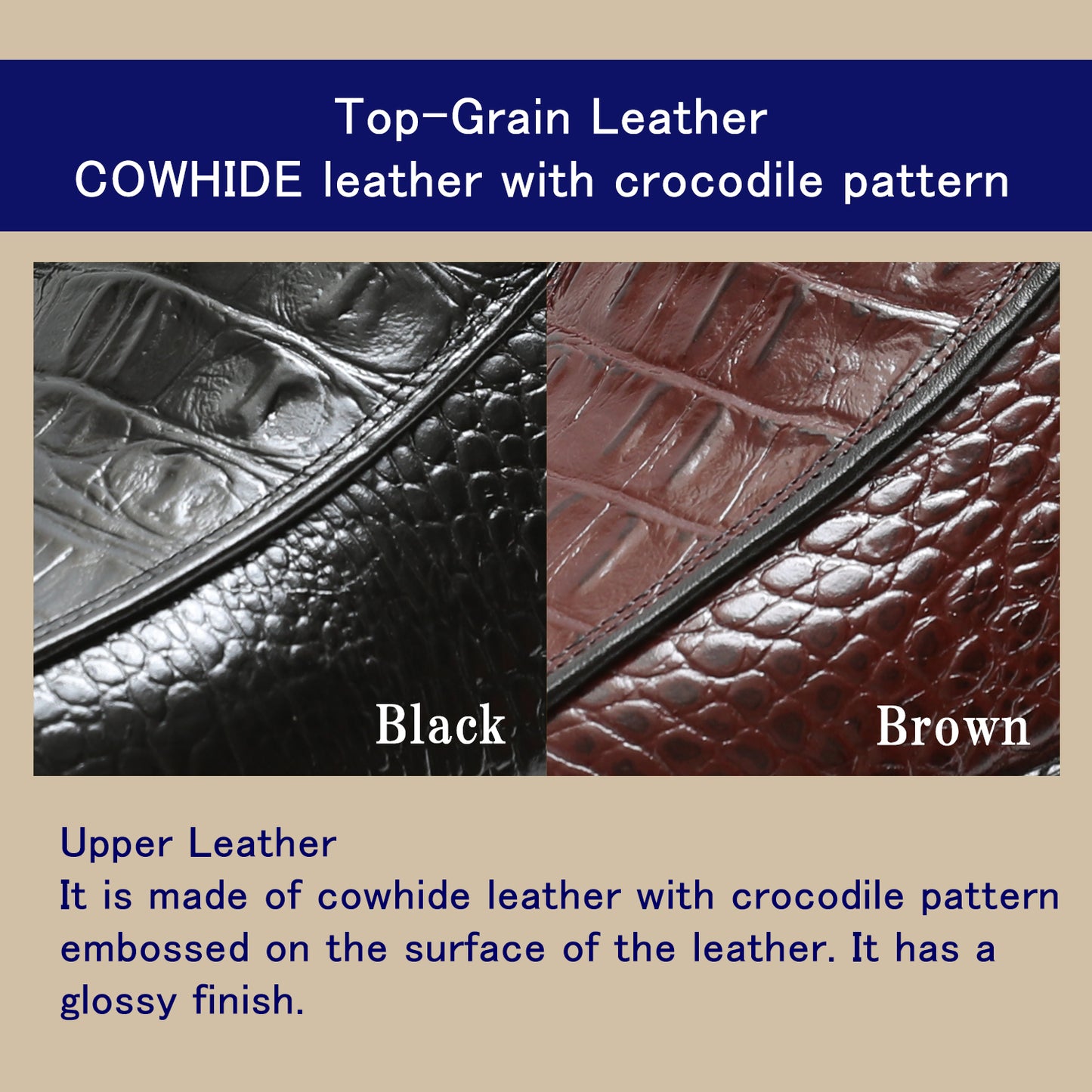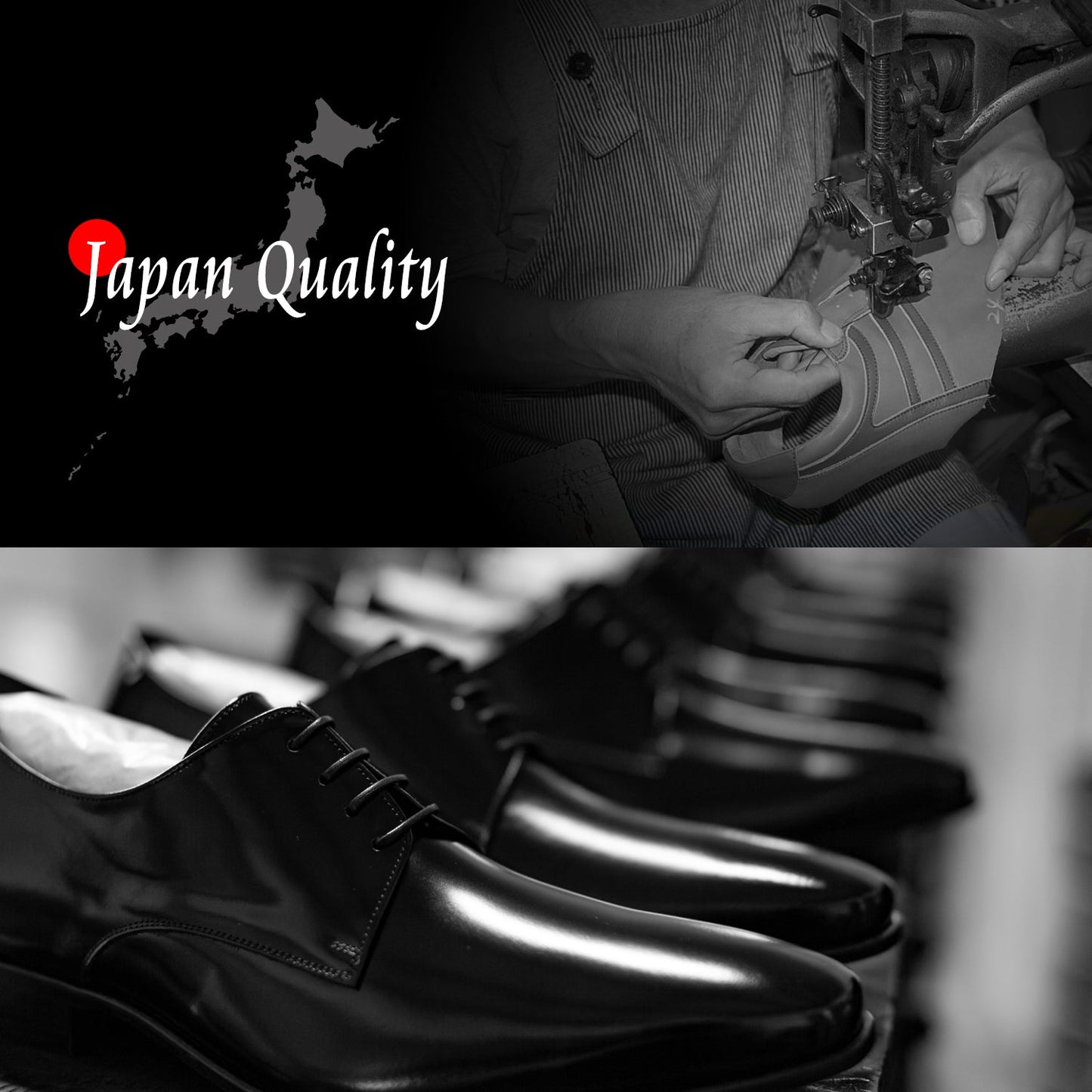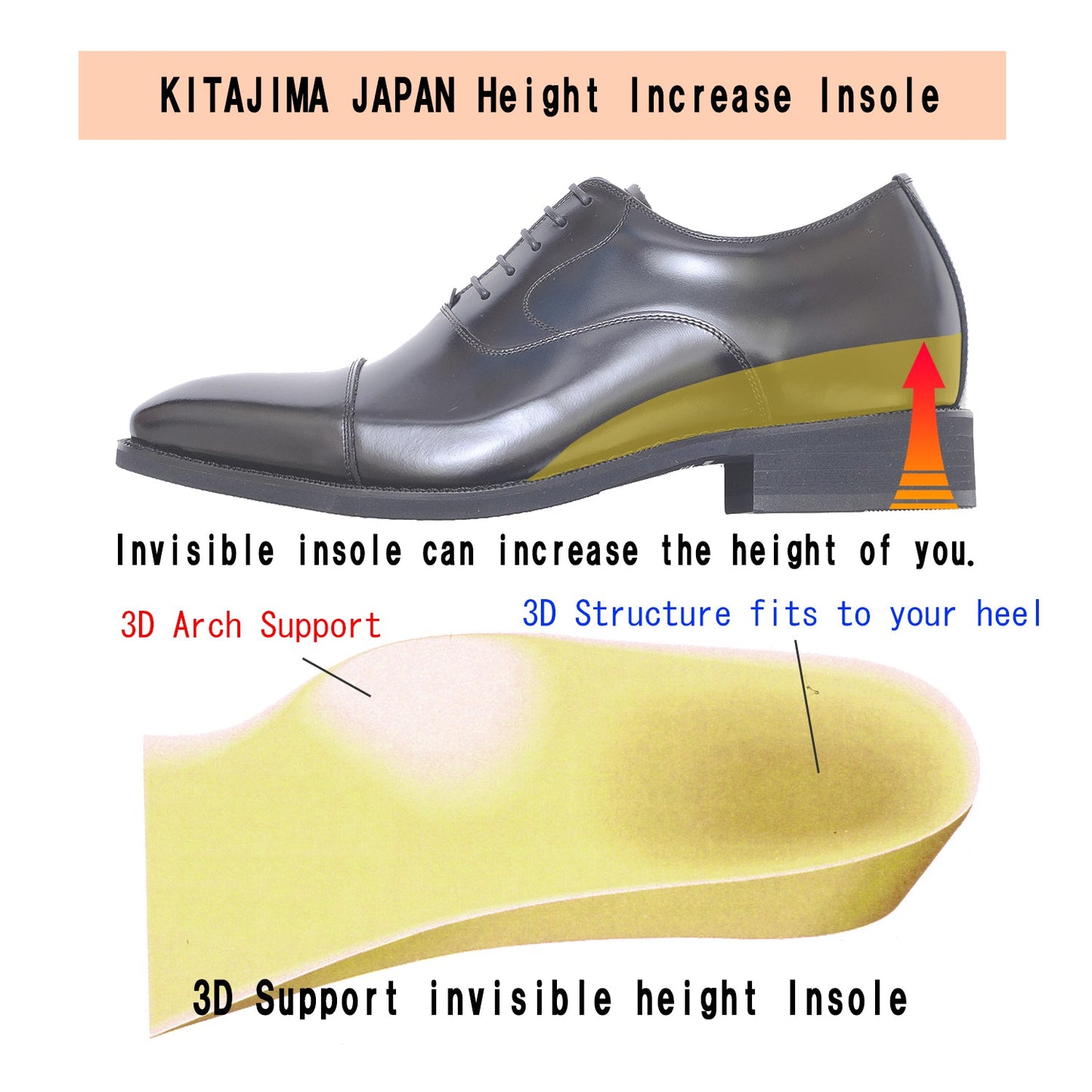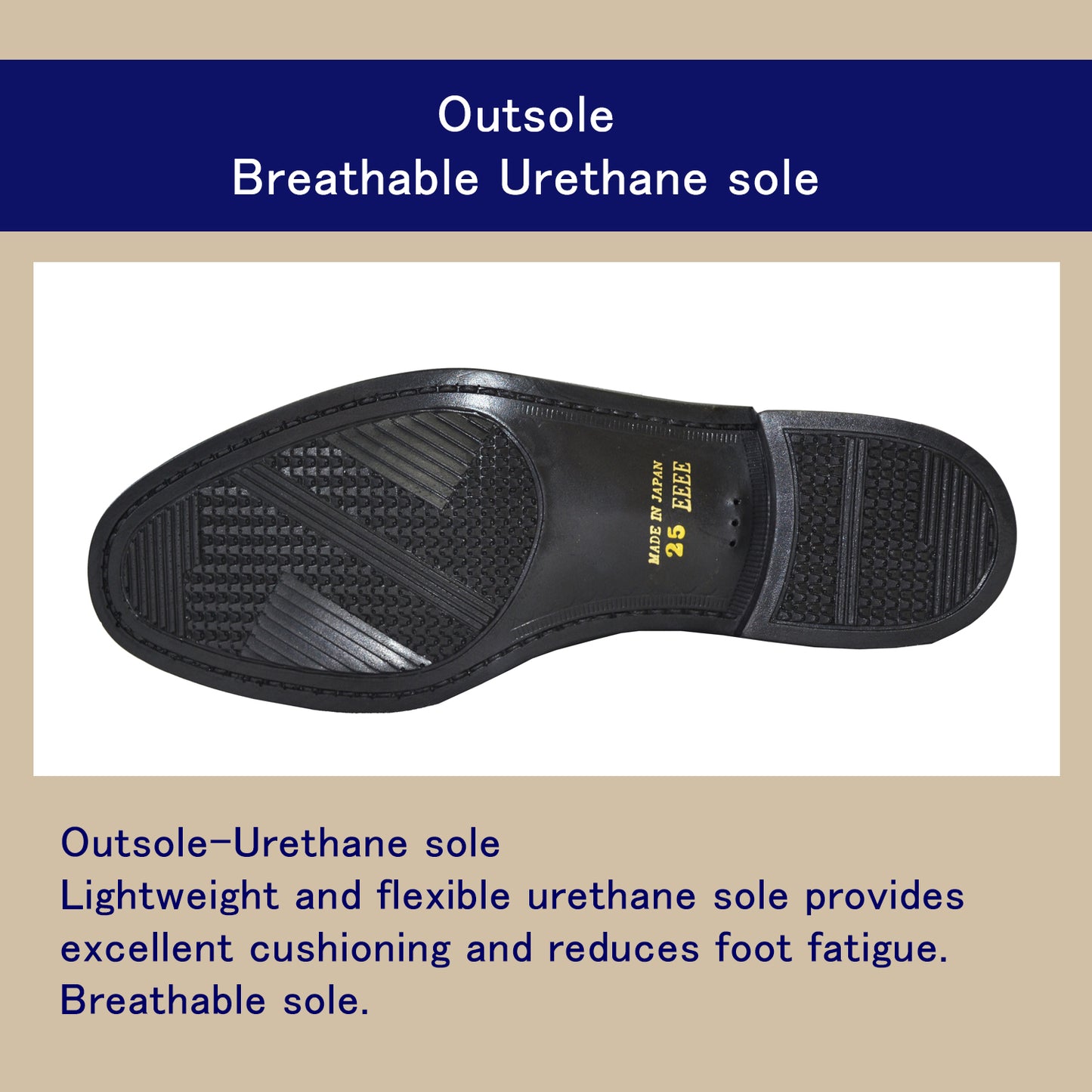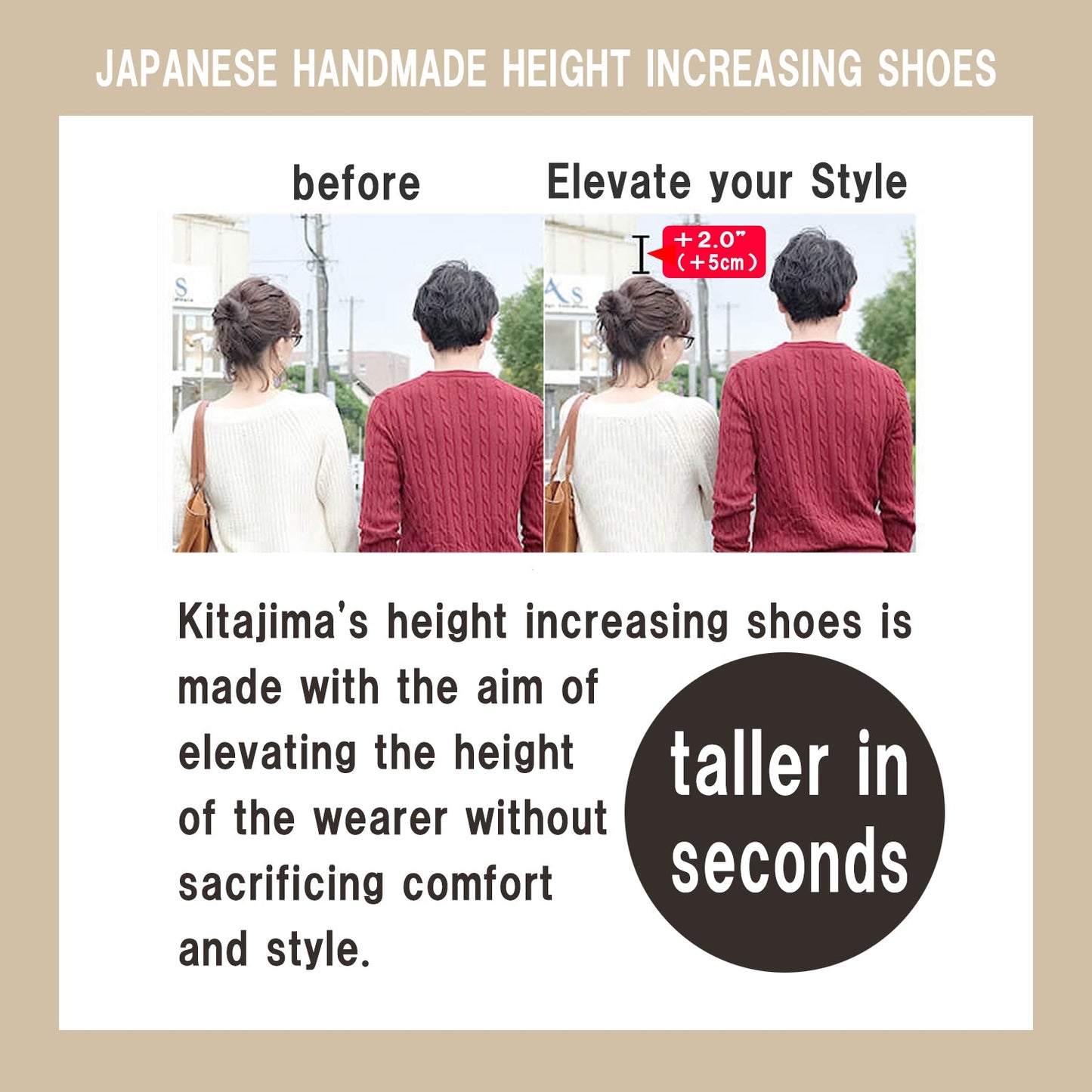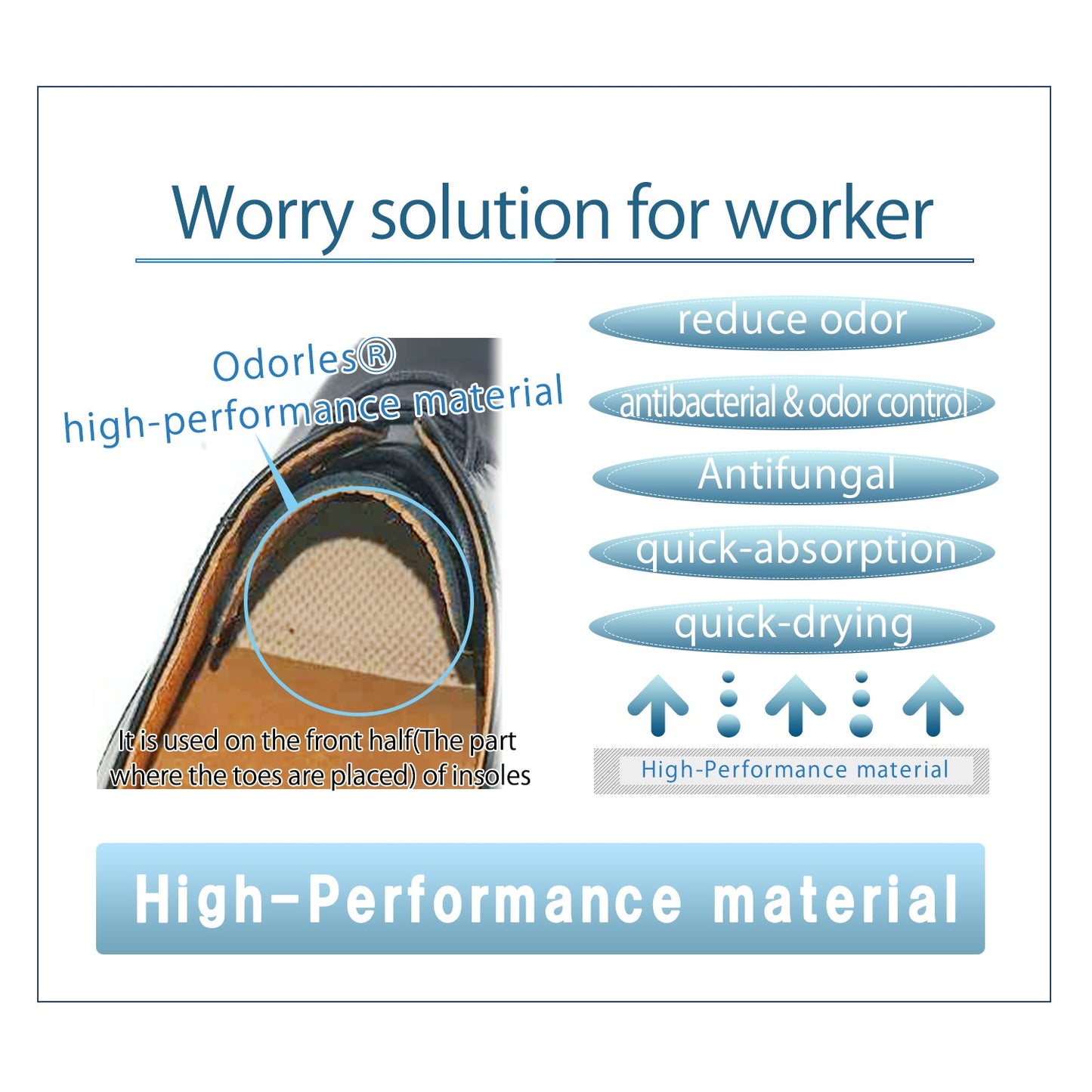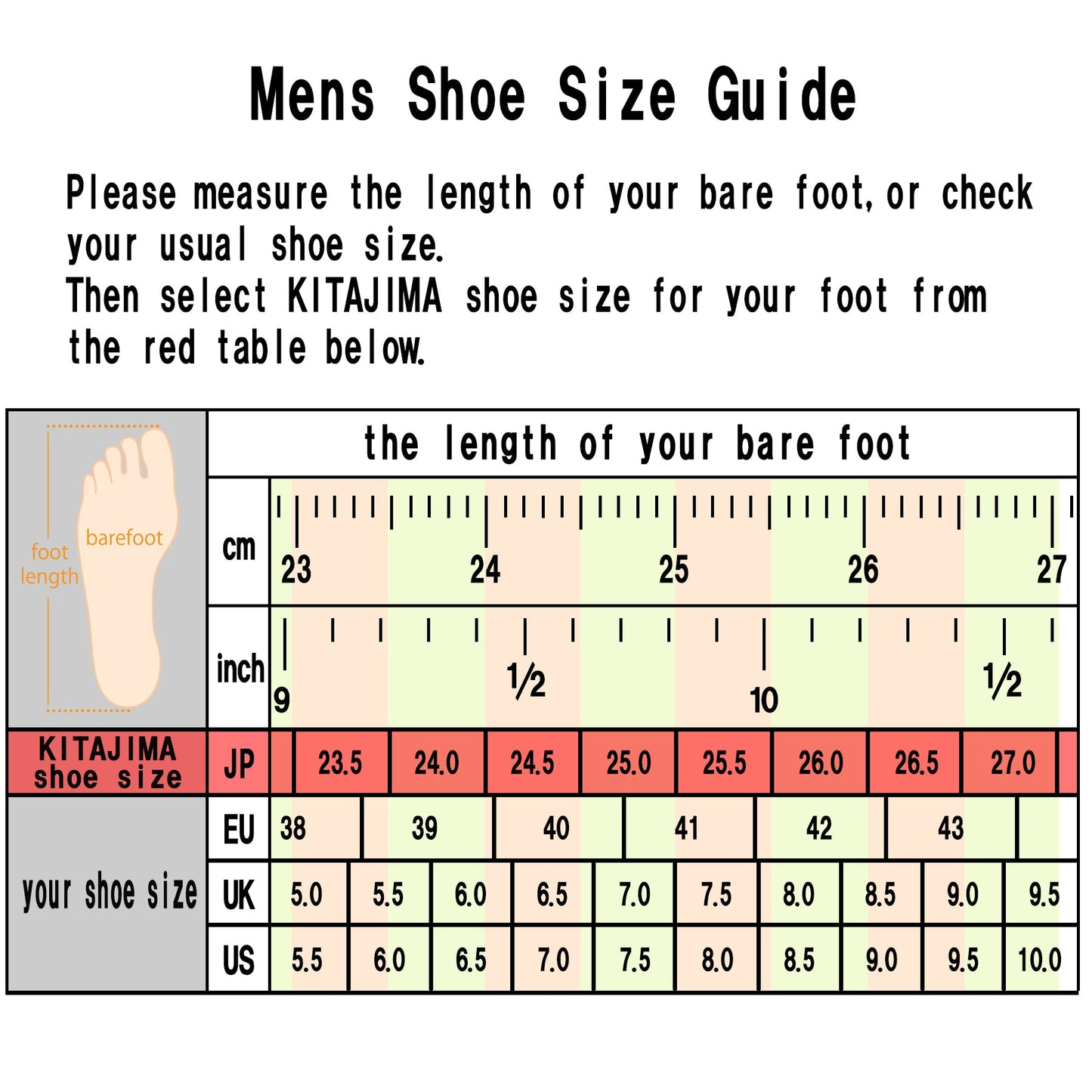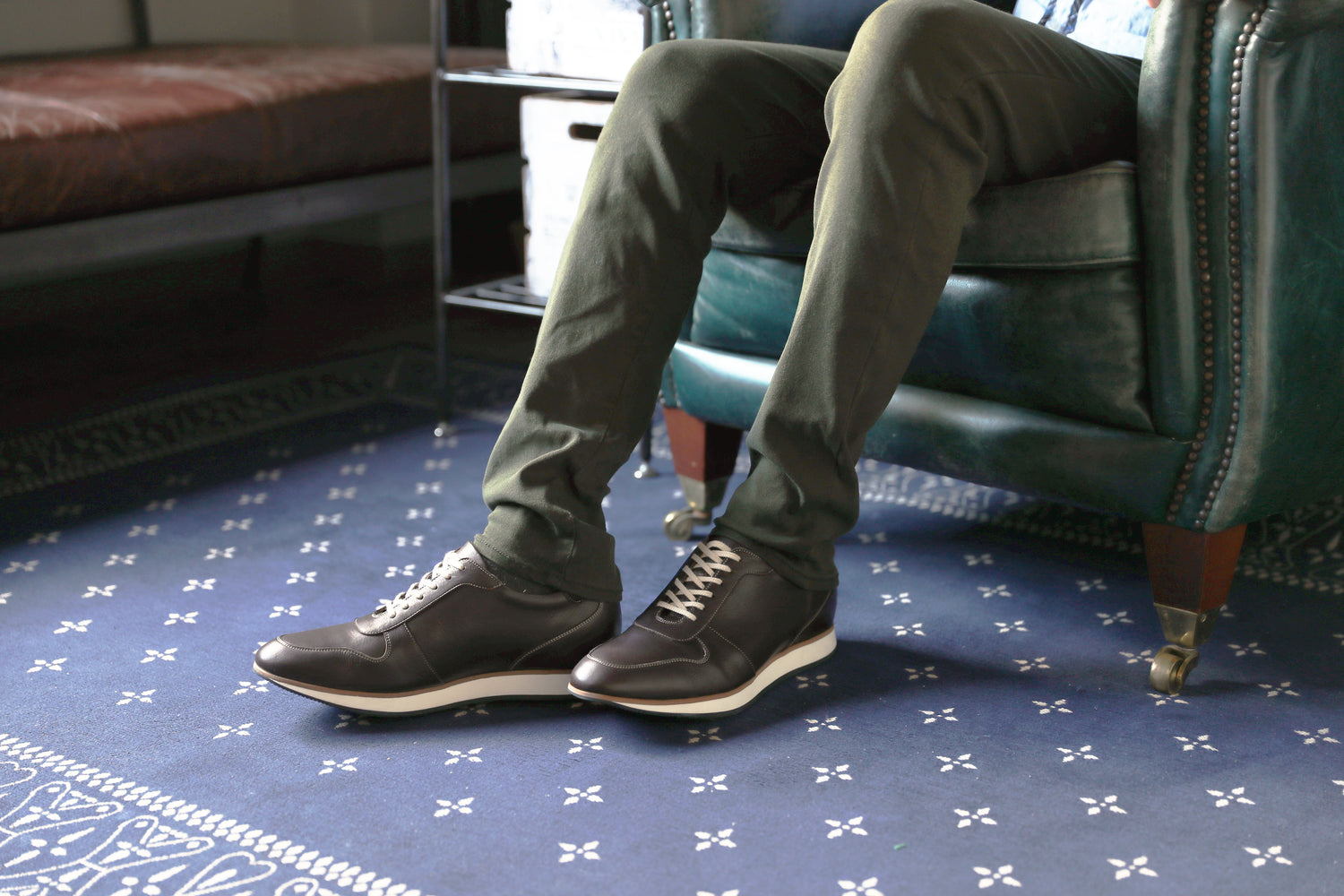 Get confidence, instant height, and a natural gait. The best-selling elevator shoes in Japan.
As part of our company philosophy, we only sell Elevator Shoes up to +7 cm (+2.8 inches) because we care about the health of your feet and your natural gait. Shoes specially designed as Elevator Shoes help you grow taller in a very natural way. It brings you confidence. Please check the quality of Elevator Shoes, the best-selling shoes in Japan. (The photo shows the height comparison between men and women)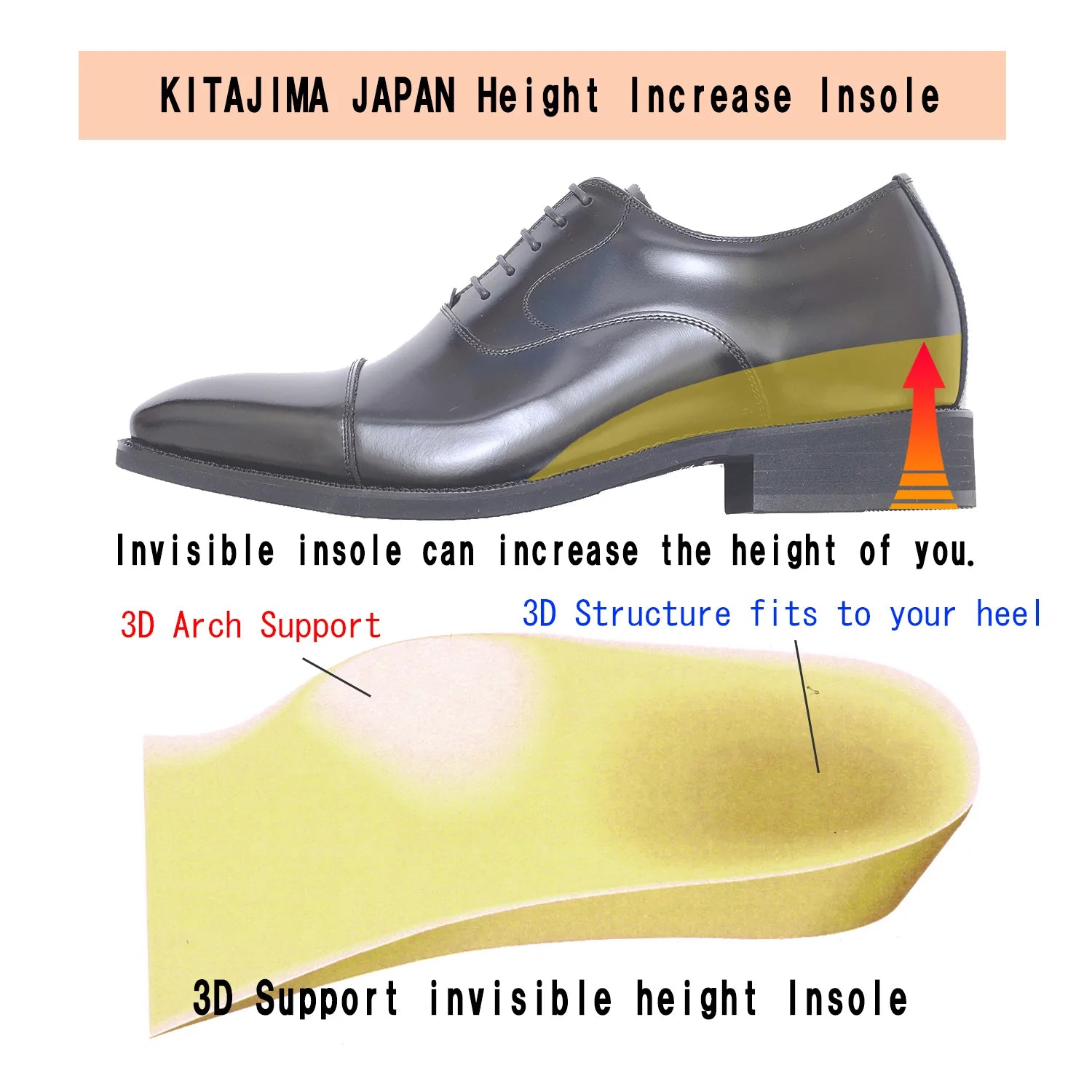 Unique 3D Arch Curve Insole without a bulge in the center of the sole
Gentle arches in the arch of the sole provide gentle support for the entire foot.
The design prevents fatigue even after wearing the shoes for a long time. They are also popular among people with flat feet.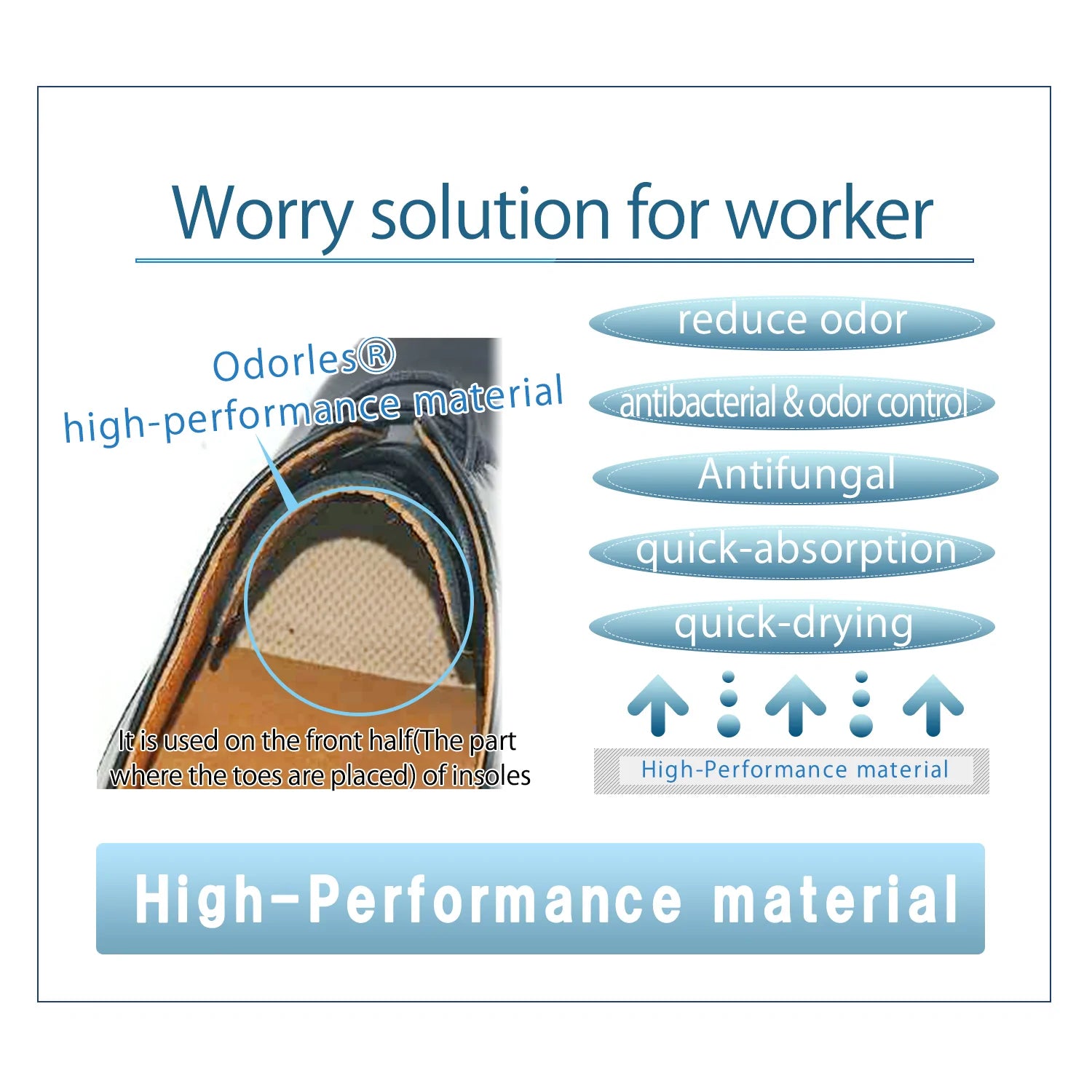 Model with excellent moisture absorption and quick-drying properties using MARIQUE®.
The moisture-absorbing, quick-drying, high-function material with an order-less (antibacterial, deodorant, anti-mold) processing is used inside the shoes to keep the environment inside the shoes comfortable, which is easily stuffy and uncomfortable.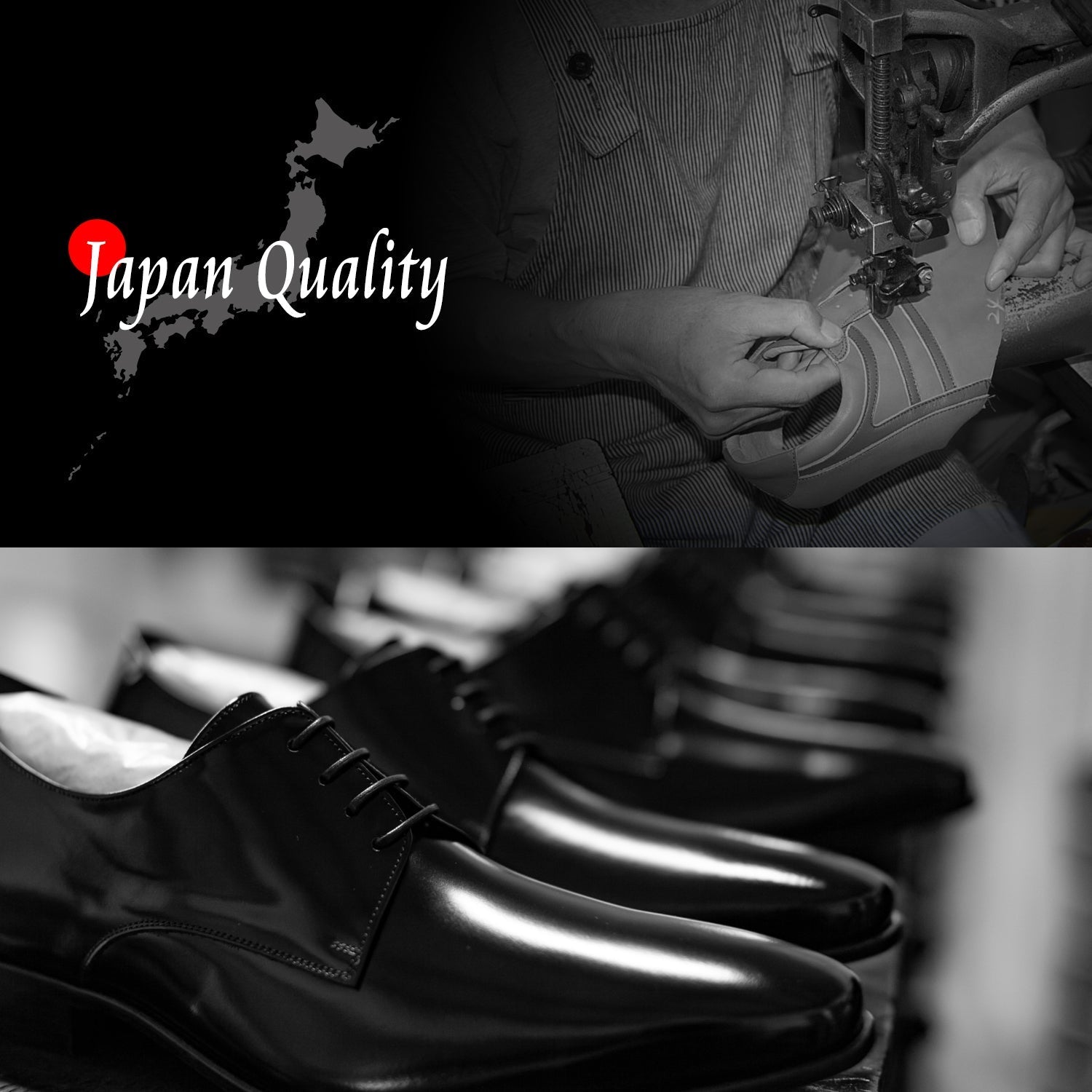 Elevator Shoe as authentic, high-quality leather shoes delivered by skilled craftsmen.
We have been making shoes with a focus on wearability since our founding in 1961. We proudly recommend our elevator shoes for ease of wear made by Japanese craftsmen.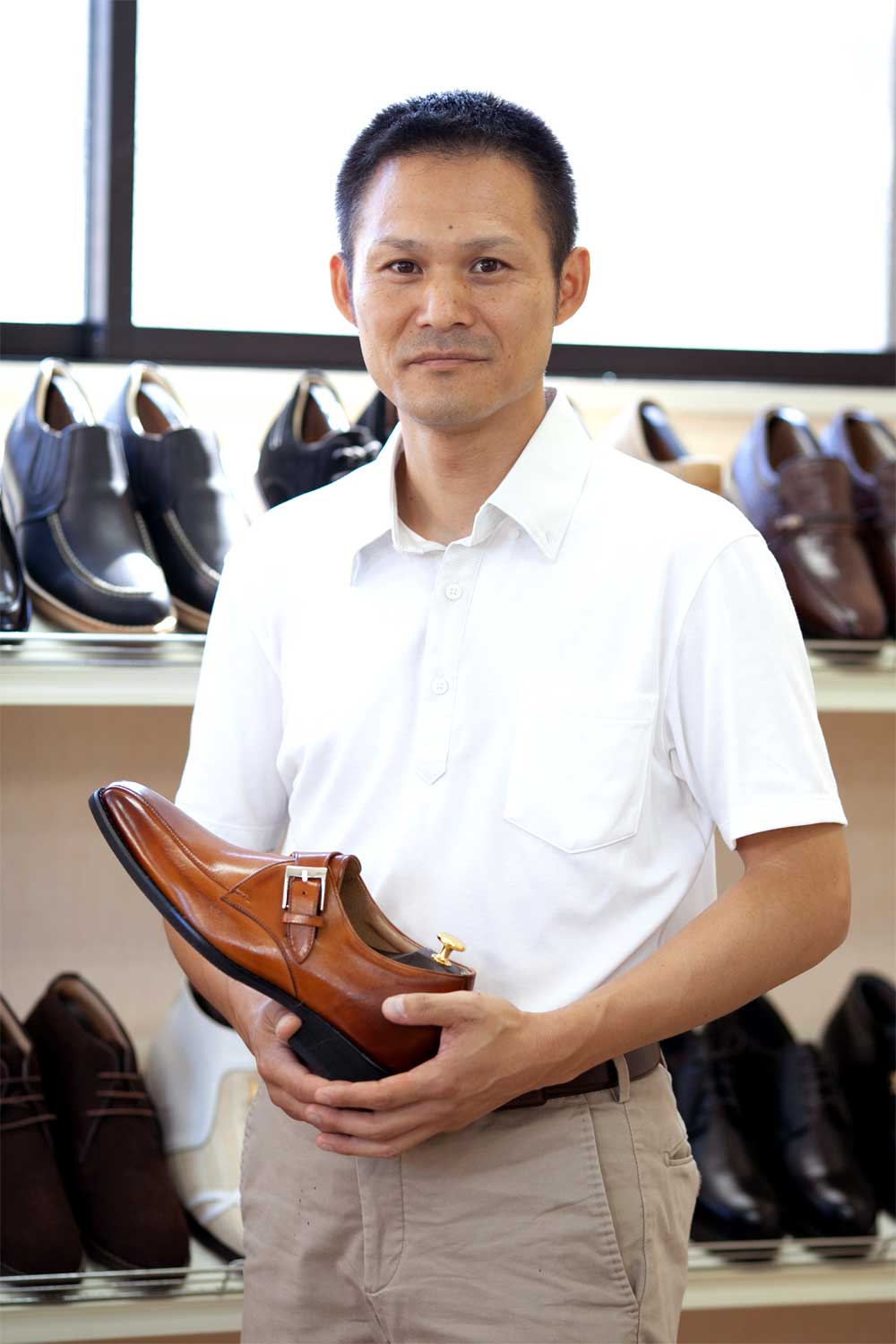 Your feet's health and natural appearance are important to us!
Our company philosophy is that 7cm is the limit when it comes to foot health. We don't make shoes that are taller than that because it puts too much stress on your feet. We also value natural appearance above all else.